Caring for your equipment over the winter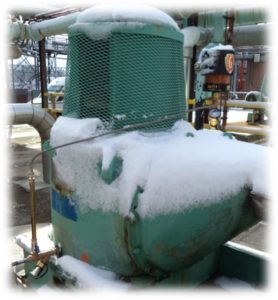 Being in the Midwest, the winter season can be long, cold, and produce plenty of snow. These conditions can be brutal for outside equipment. Add to weather conditions the real dilemma of being short-handed because of workers calling in sick with the flu or out on COVID quarantine, this time of year provides the recipe for equipment neglect. Being proactive with equipment protection can mitigate potential breakdowns that will only put you deeper in the hole. Let's take a look at a couple of preventative actions that will get you through winter, and all year round.
Desiccant Breather Protection
Snow and freezing rain are obviously a large part of the winter season. When they fall onto running equipment there is a good chance that the snow melts and that water will find any crevice to enter your equipment's oil sump. OEM Vents, shaft seals, and open lids are prime locations for the water to enter. Closing off these potential points of entry with desiccant breathers not only eliminates a potential point of entry but combats any moisture that could enter by other means.
Cold temperatures can also cause issues with equipment. Winter seasons can see large temperature swings from day to night. Large temperature swings for equipment operational temperature to the outside ambient temperature causes pressure differentials inside the oil reservoir, making the equipment want to breathe. EX Breathers with check valves allow this breathing to occur while only allowing in clean, dry, air when the equipment cools.
Additionally, when the warm air inside the oil reservoir contacts a cold equipment surface due to snow or freezing rain, condensation can occur. Desiccant breathers will help to alleviate the effects of condensation by keeping the internal air dry.
Installing Desiccant breathers can be an ally not only in the hot and humid days of summer, but they are just as important in winter. Installing them though is only the first step. Replacing them when necessary is just as important regardless of the season.
Sensei Closed System Oilers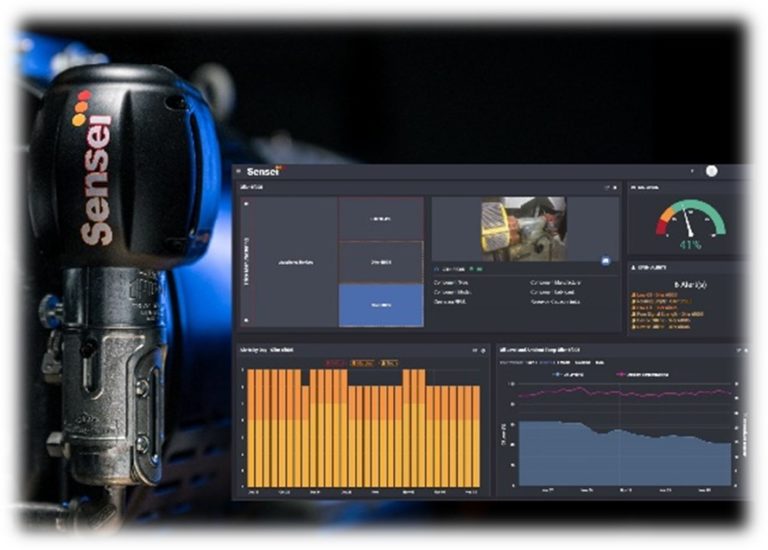 It doesn't matter where you go these days, everyone is being affected by the pandemic and the required quarantines it has created. Personnel are gone for weeks at a time with no real warning and this has put maintenance departments on their heels. Add to that winter is typically the Cold/Flu season, crews are firefighting at best, and routine/proactive maintenance gets left behind. When your time is limited and routine lube routes are cut, wouldn't it be nice to have some reassurance your critical equipment's lubrication needs are being met? Sensei cloud-based lubrication provides the reliability of the Trico closed system constant level oiler with the cloud-based status of the lubrication levels in your equipment. This new on-line sensing device allows users to quickly assess lubrication status and warnings of many assets with one click of a button.
Cloud-based monitoring has continued to make headway in the industrial arena and has now reached equipment lubrication. Outfitting your critical equipment with these cloud-based devices would certainly help in the season of short-handedness, but will serve as a terrific asset when these unforeseen events occur.
Equipment Operation During the Winter Months
Without the proper preparation or understanding of your equipment, the harsh weather from winter could cause damage to them. Using these simple tips can help maintain your equipment and keep your operations running through the difficulties of winter.
Did you know? You don't necessarily need to send your technicians out to your equipment to keep an eye on the oil level? Sensei can do it for you.