From discoveries to decision in minutes
Orbital's dashboard and visuals present analytics simply and intuitively so you can quickly see what is happening and make guided decisions with confidence.
01
Detect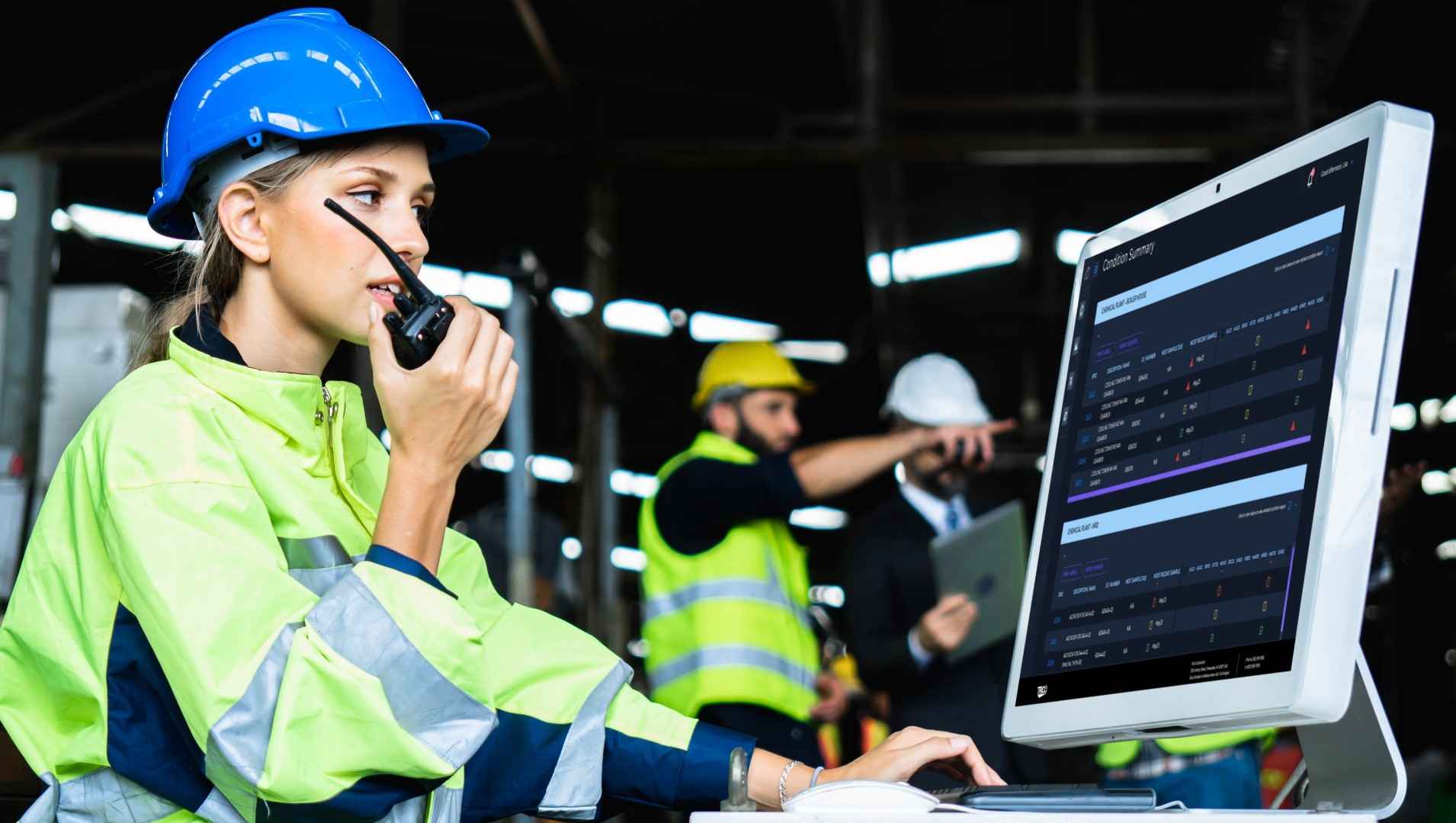 02
Analyze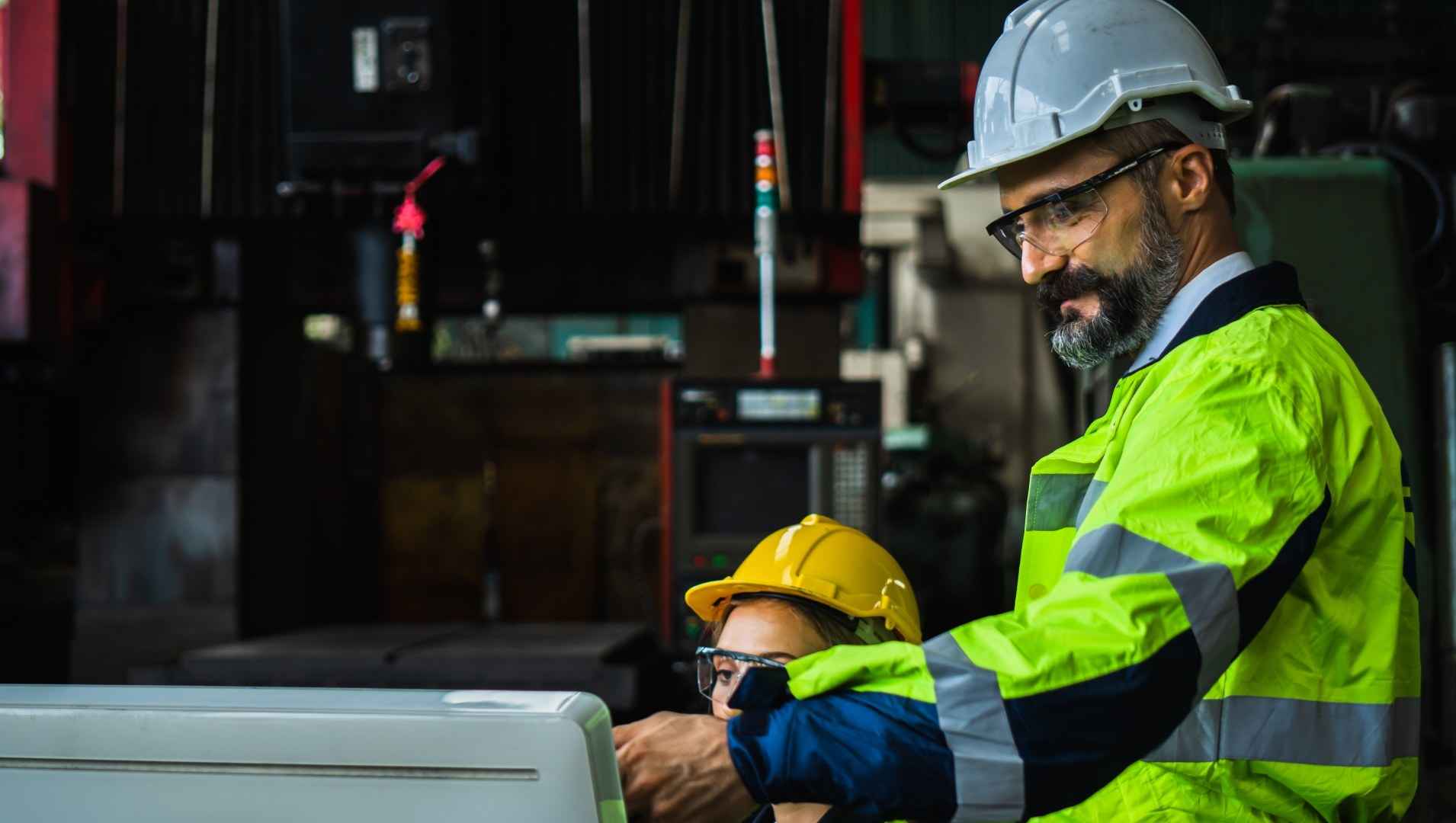 03
Diagnose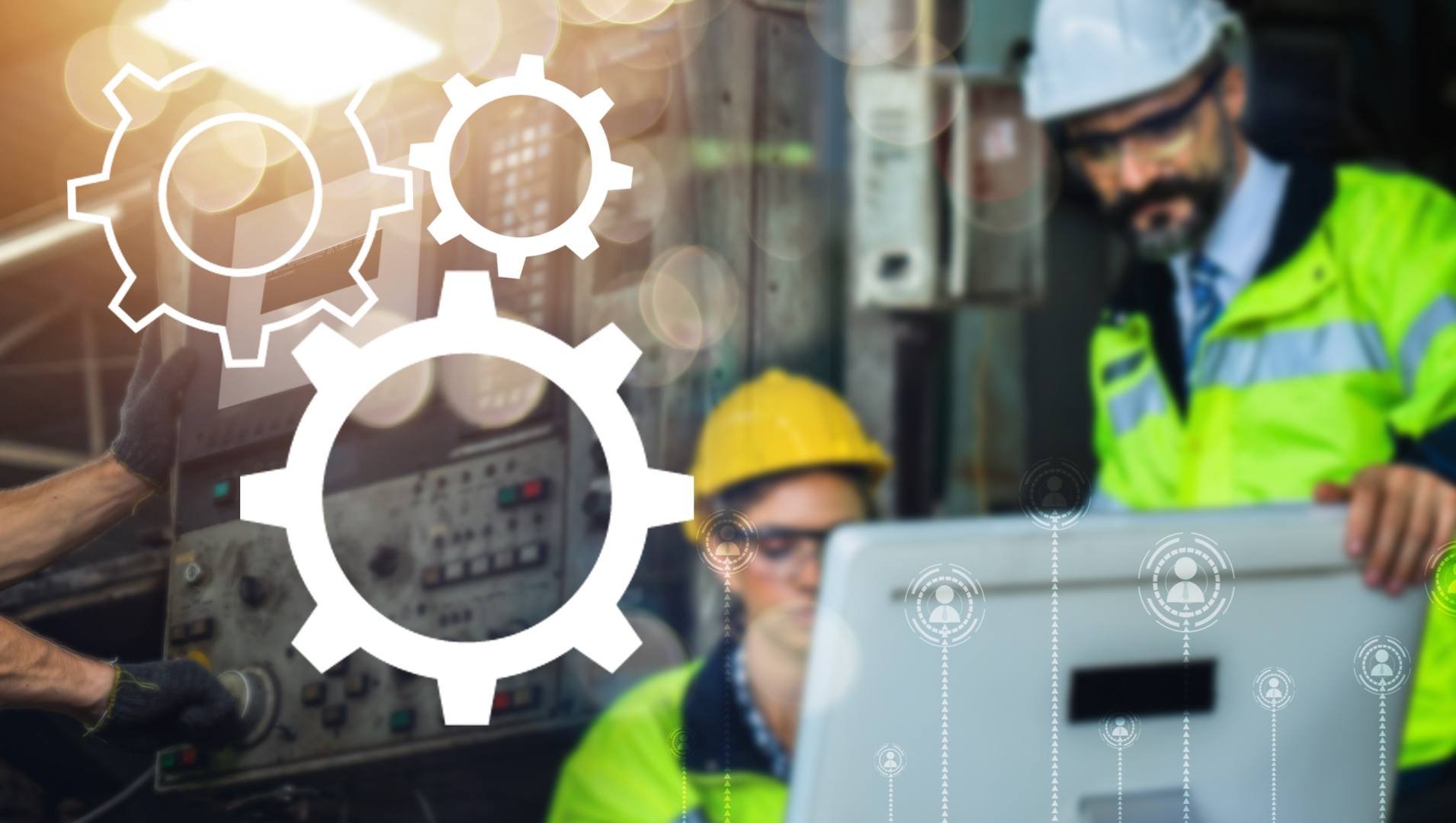 04
Act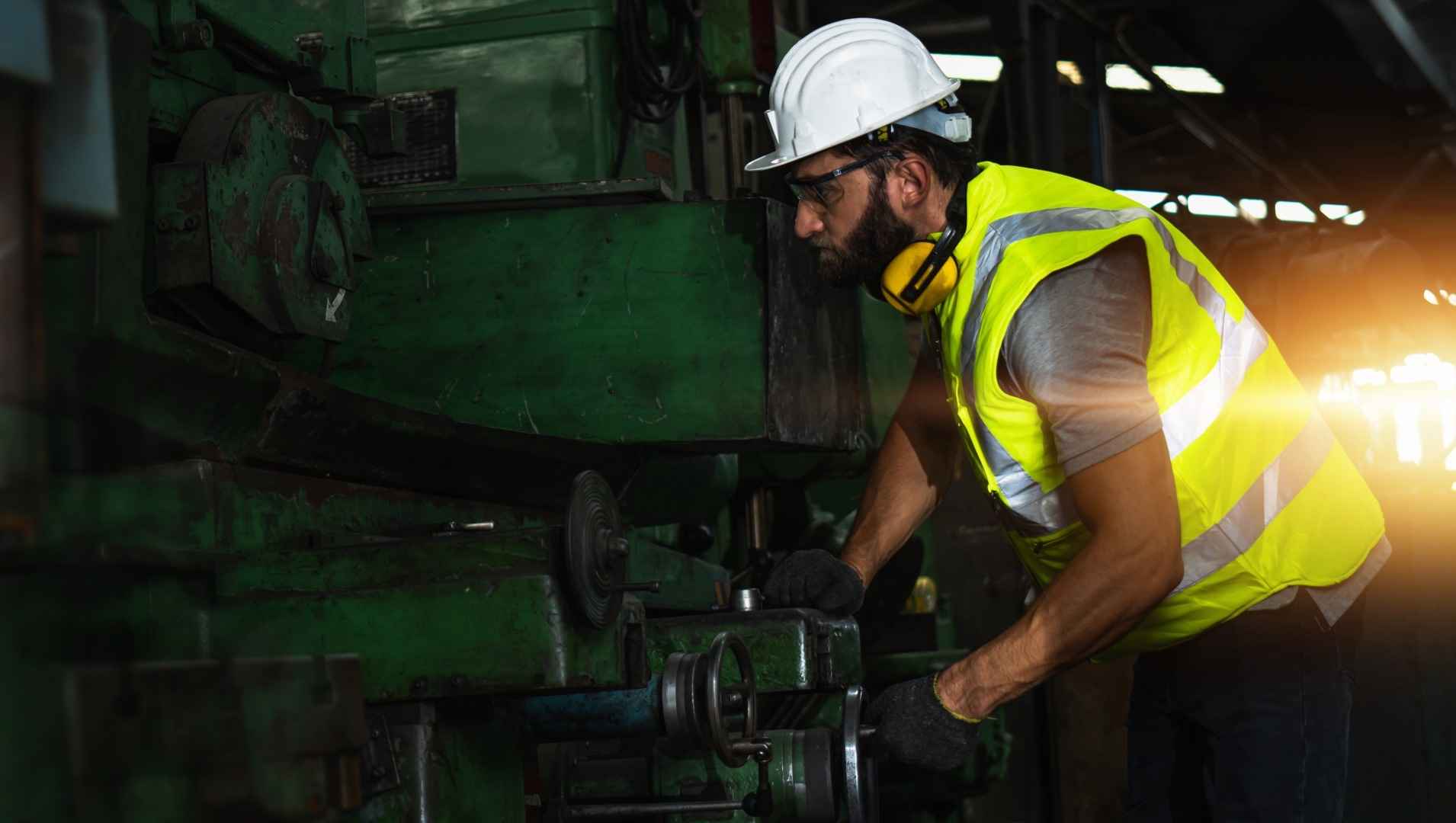 Dimensional Sampling is the Key to Oil Intelligence
Problems can begin across five stages of your lubricants' Journey.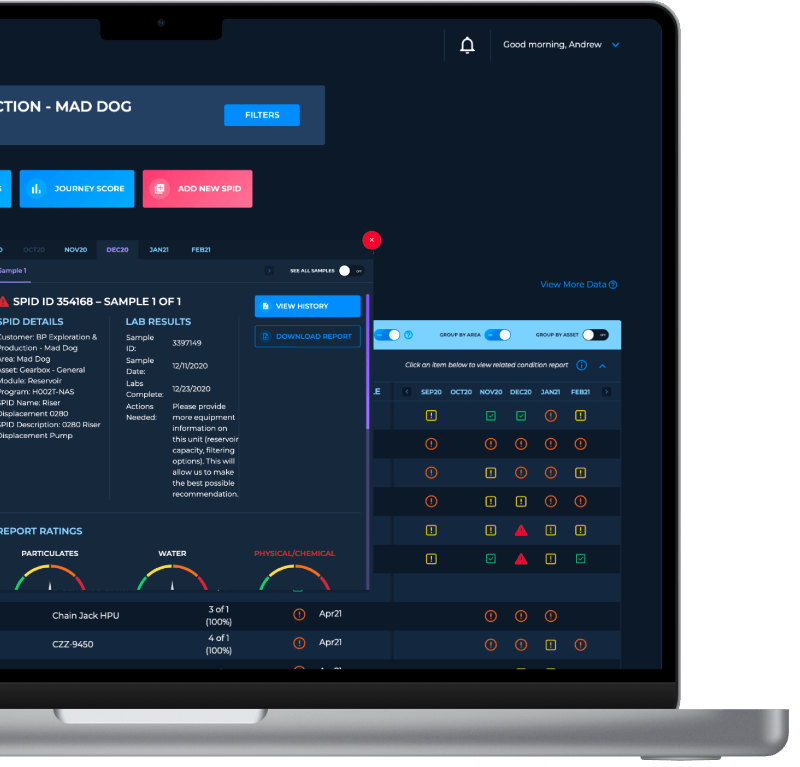 Orbital Surrounds you With Analytics
See the commonality between small and vast amounts of information.
Correlation
See the relationships between data using factors such as operating environment, your practices, equipment type, and lubricant type.
Visualization
The data is displayed in simple, visual formats such as charts, graphics, and tables for ease of analysis and interpretation.
Analysis
Provides the capability to categorize, manipulate, and summarize data to find trends and relationships.
Interpretation
Allows you to see the meaning of your data to make the necessary decisions needed for the most appropriate maintenance action.
Improve your Process with Journey Score
Provides insight into your practices based on dimensional sampling and info you provide.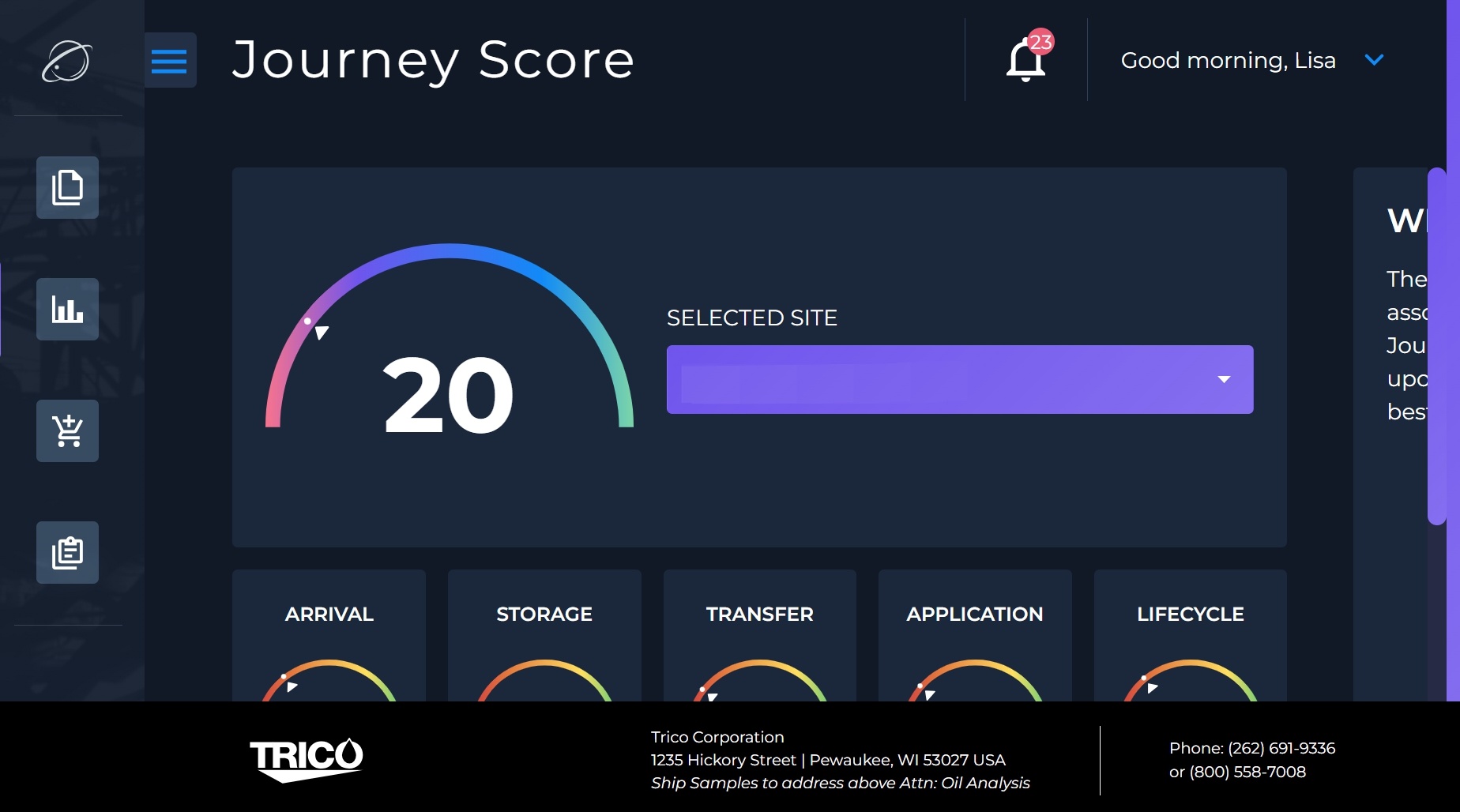 Provides overall Journey score based on your program practices and oil analysis results: fluid quality, protection practices, contamination ingression, and equipment protection.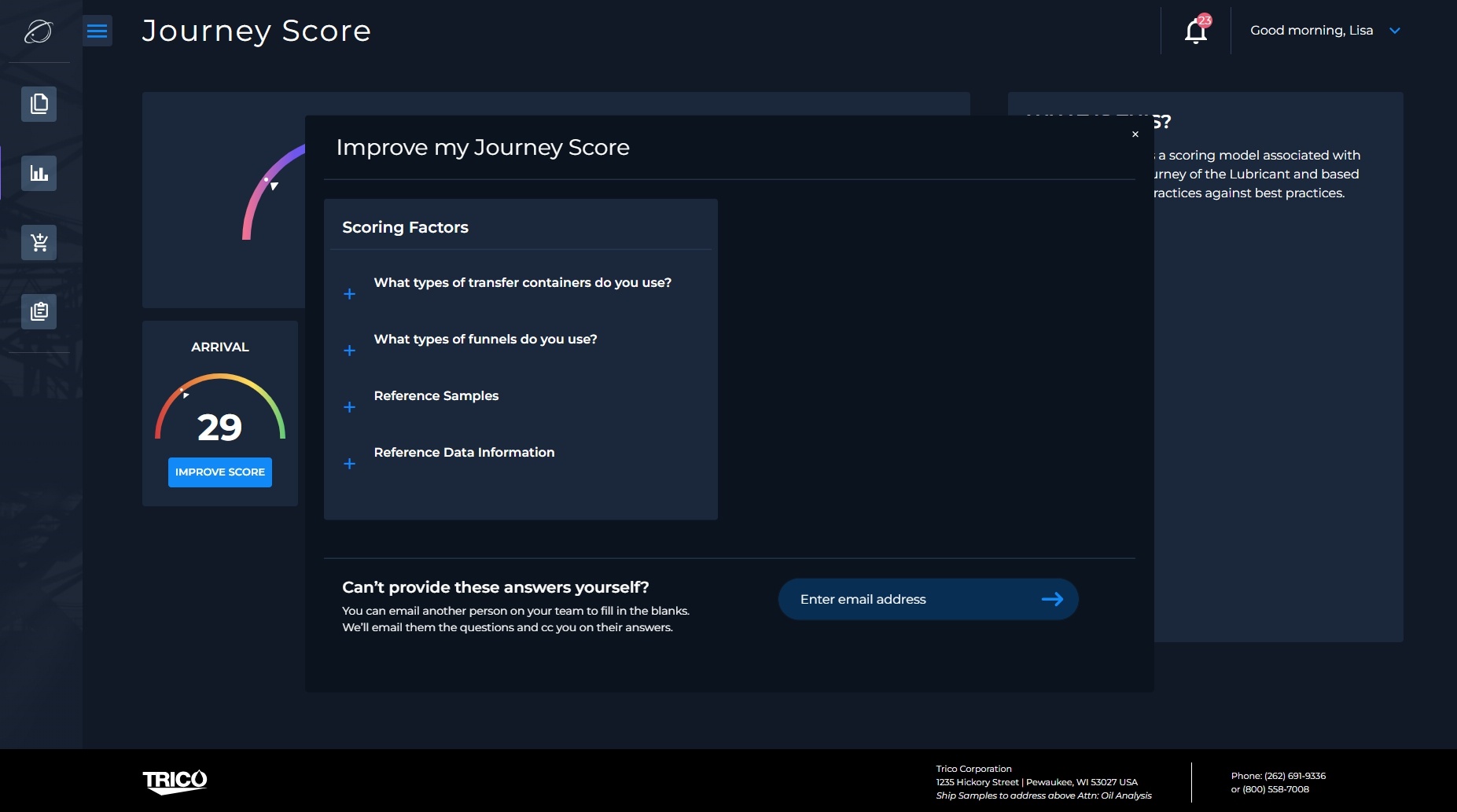 An area to add/update answers that pertain to the environment and workflows specific to your data points that can be used for comparison and investigation.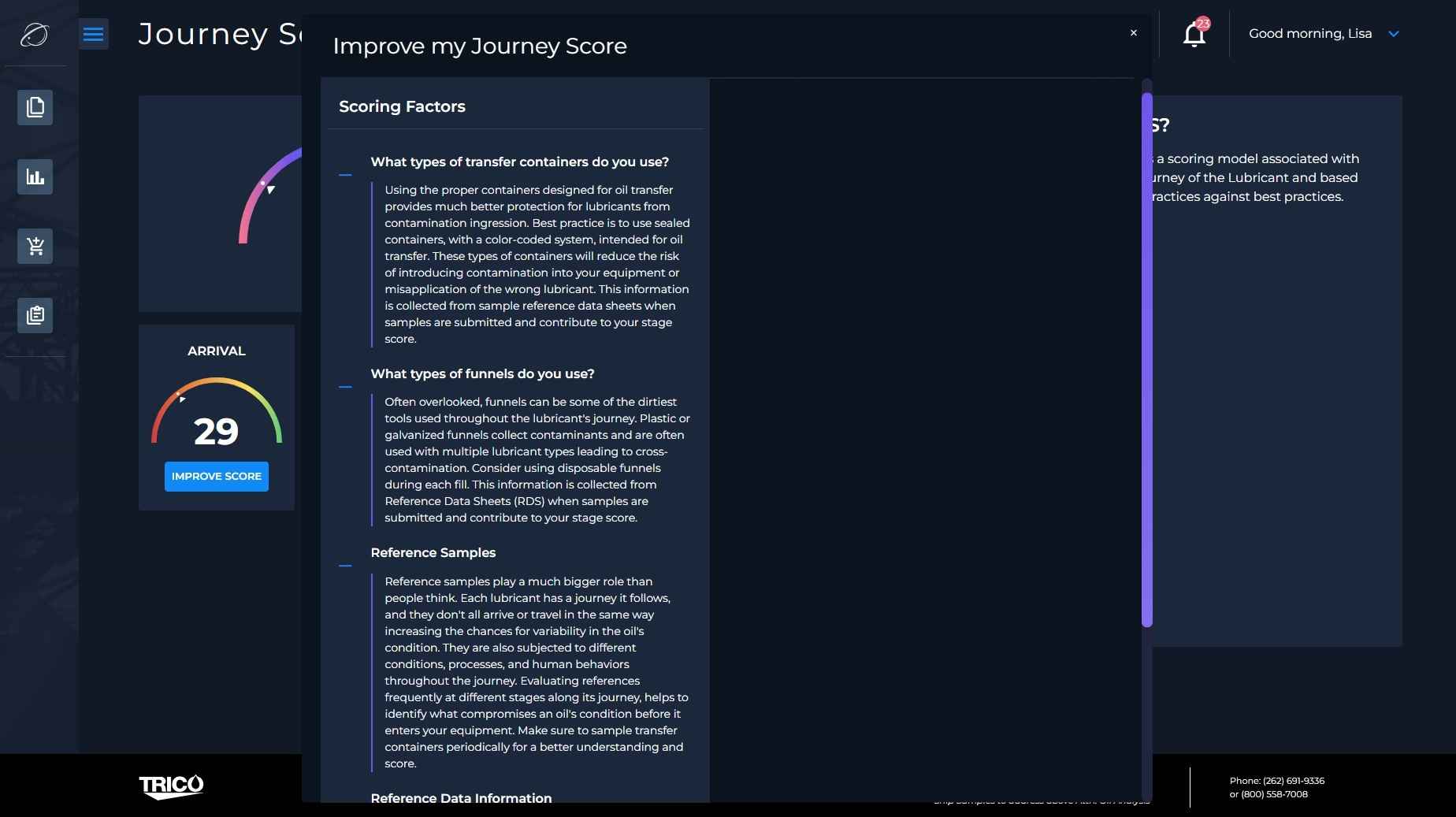 Provides feedback on how to improve your score with detailed explanation.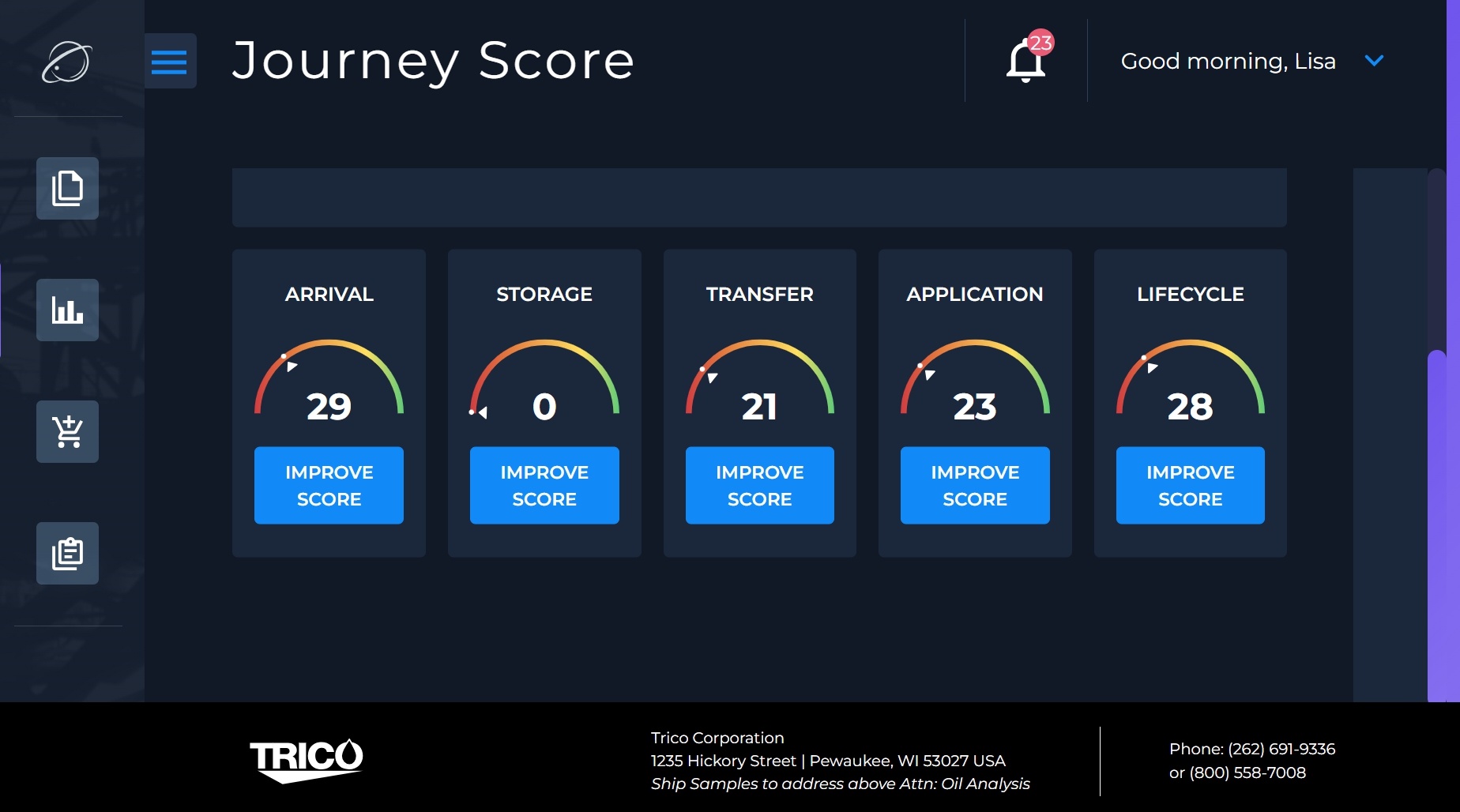 Your calculated score for each stage within the Journey of the Lubricant.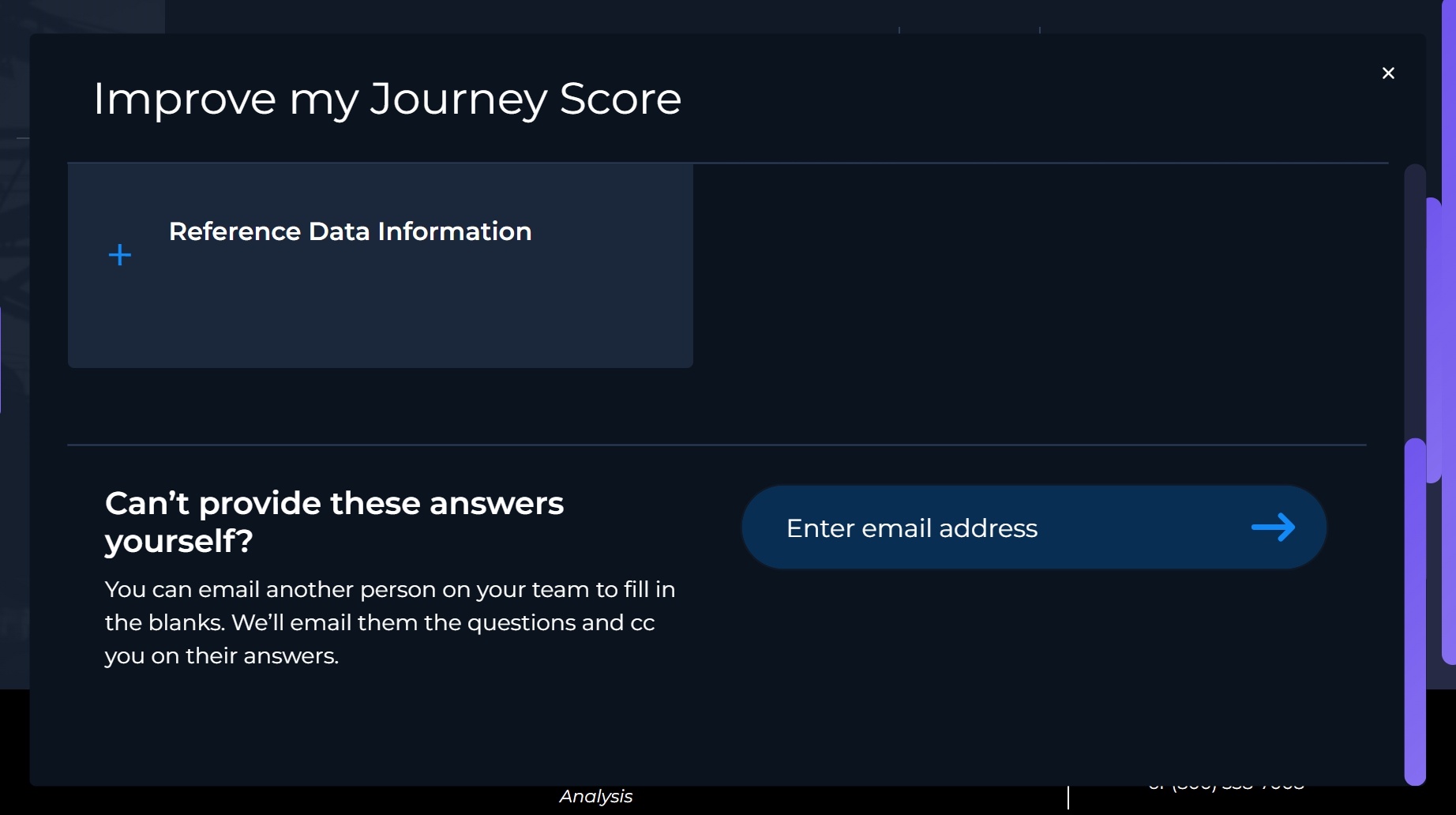 Email another person on your team to fill in the blanks to help you improve your score. We will mail them the question(s) and copy you on their answers.
Condition Summary
Problems can begin across five stages of your lubricants' Journey.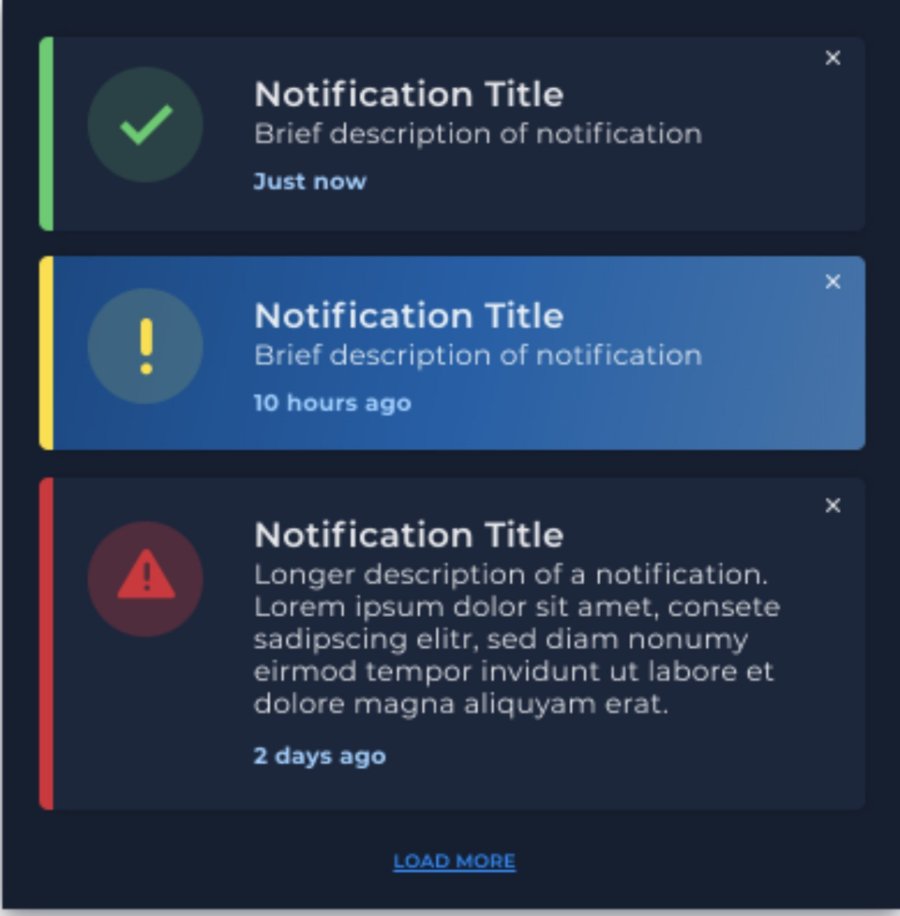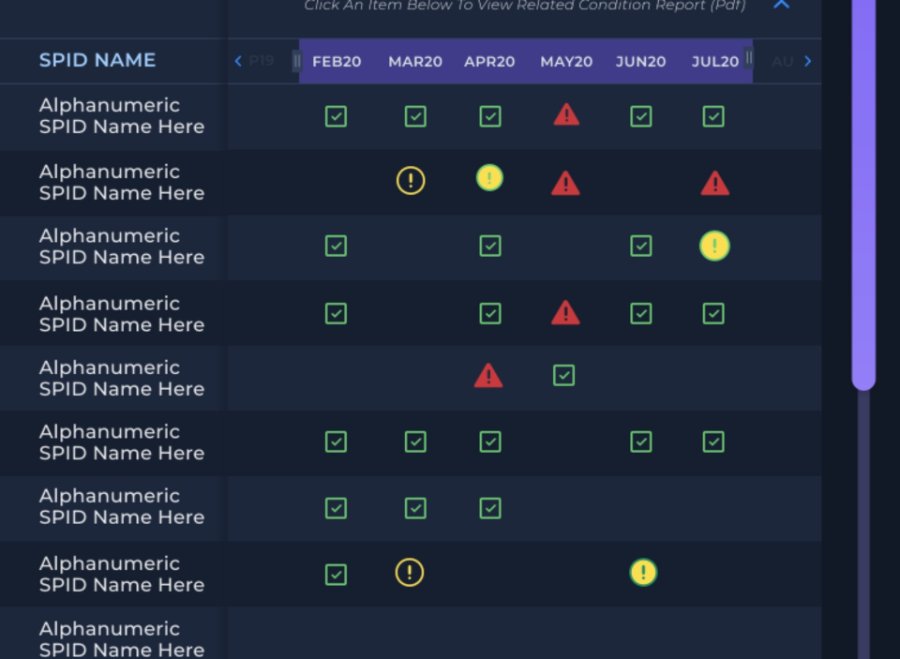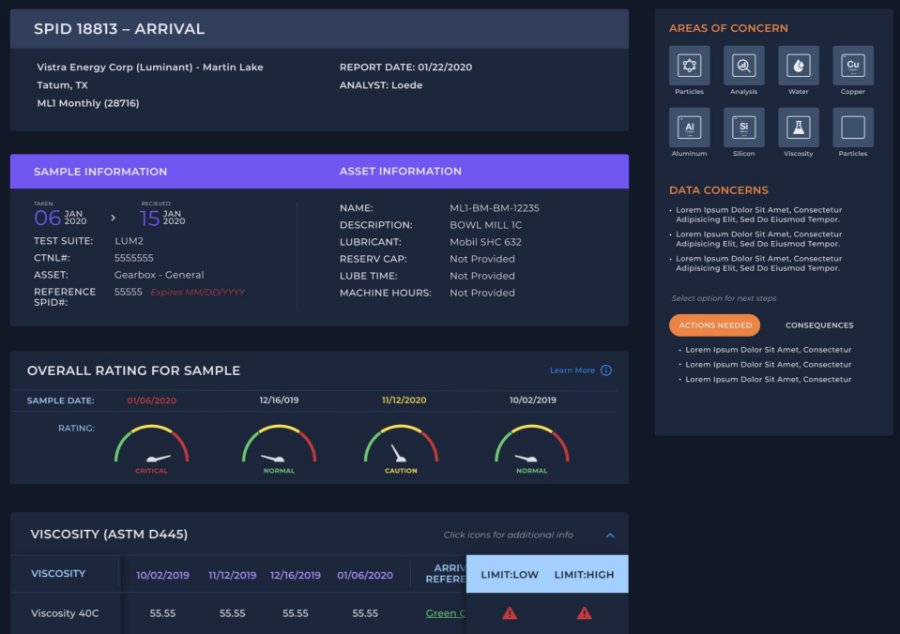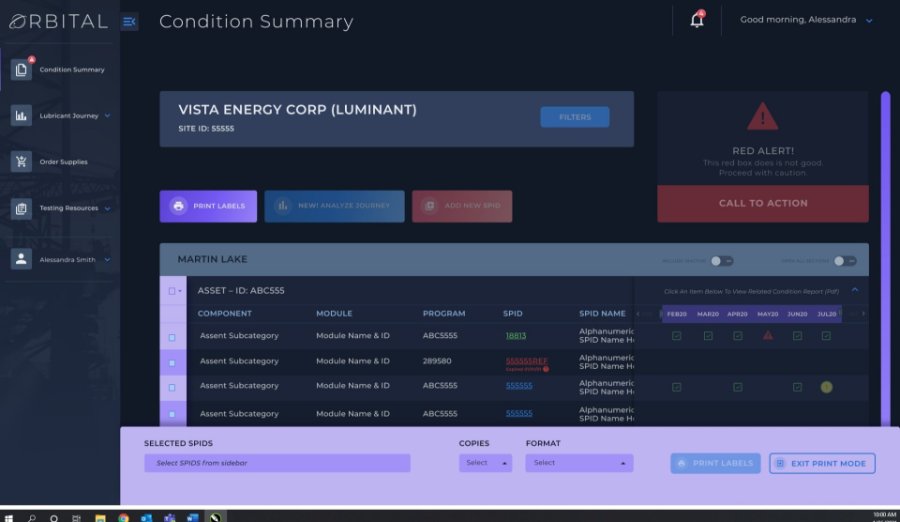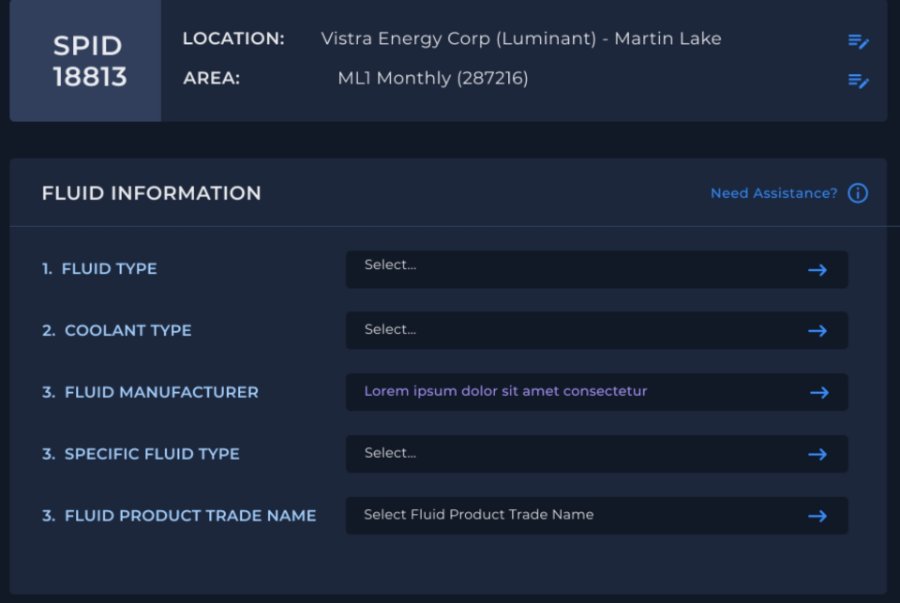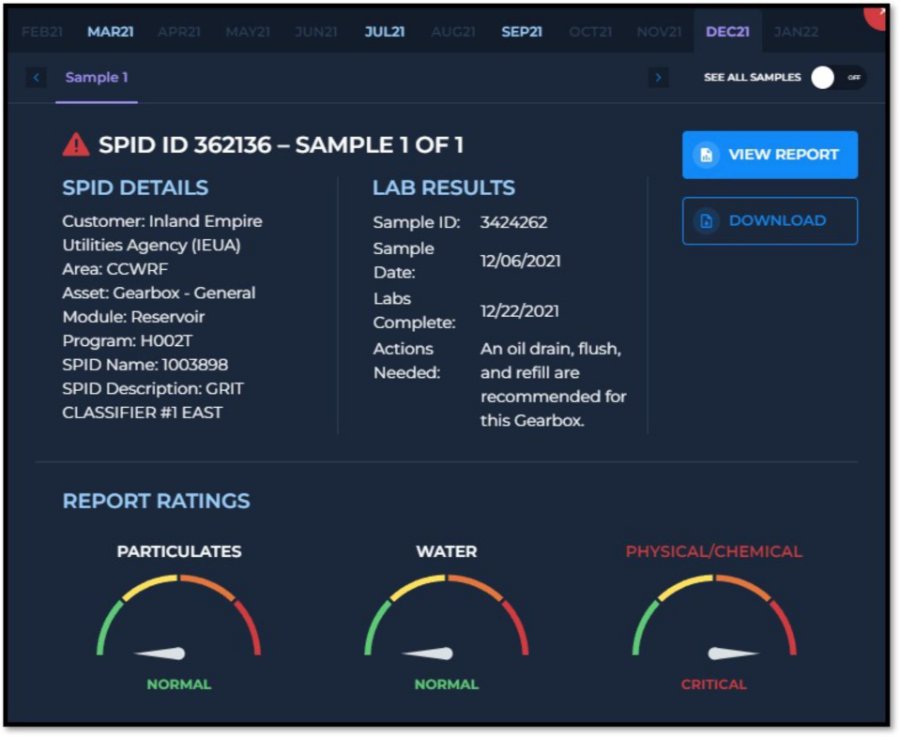 Services
Provides click through ability to drill deeper to individual assets, reports, and alerts that need immediate attention.
Provides sampling point details, lab results, and report ratings for particulate, water, and physical/chemical properties. Reports can be viewed online or PDF format.
View alerts that need immediate attention and history of your past alerts.
Easily create new SPIDs anytime as well as maintain accurate and up-to-date equipment and lubricant data. Orbital lets you see what detail is missing.
Quickly and easily print sample bottle labels with appropriate information so you receive your results in a timely manner.
Detailed report that contains vital information about the condition of the lubricant and equipment. The report provides overall findings and recommendations from the lab.