Manufacturers worldwide rely on Trico to provide solutions that help them to keep their critical equipment up and running. Equipment failure can bring production to a halt and cost the company thousands of dollars in lost production and time.
Our broad product lines include lubrication storage & handling, contamination control, lubrication & re-lubrication, and oil sampling. In addition to products, we leverage our expertise in lubrication management to develop customized services such as in-plant equipment audits, training in lubrication best practices, as well as oil analysis services.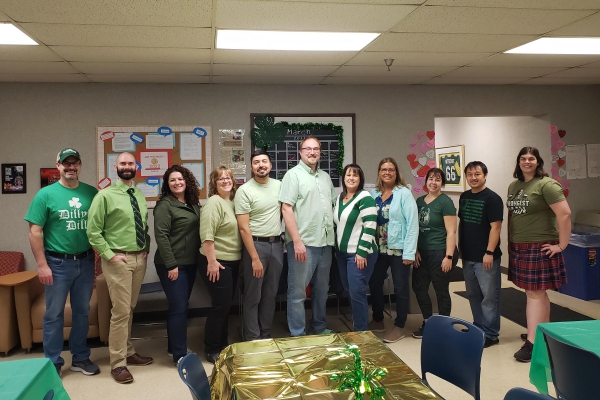 Our Culture
Our employees on the front line are the ones who know our customers best, so they are the ones empowered to make decisions and turn their ideas into reality. We don't have layers of management – we have teams who set goals together and hold each other accountable. This is what makes Trico truly different from other employers and a great place to work for talented, self-motivated, team players.
Trico is organized into self-managing teams. Successes and failures (both at the individual level & the team level) are shared and viewed as a learning opportunity. Team members are expected to help each other learn, and individual growth occurs through the success and growth of the team.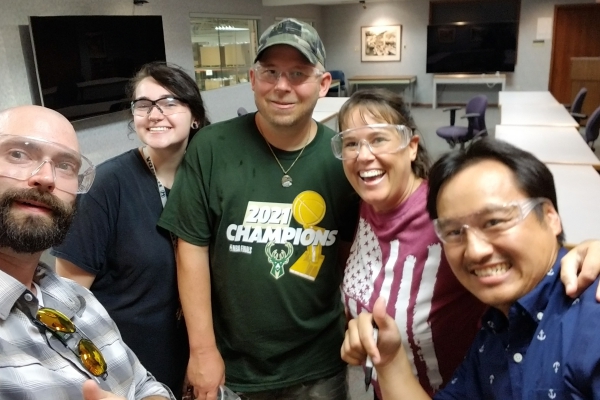 Strength Through Teamwork
Our most valuable team members are those who seek continuous improvement—improvement to our processes, improvement of themselves, and supporting their team members in their efforts to improve. Teamwork is our strength – together we achieve more.
Identifying targets
Working together
Improving performance
Increase efficiency
Strategy formulation
Collaboration
Benefits and Perks
In recognition of the value that each employee brings to Trico, we offer a competitive total pay and benefits package. You will find benefits designed to address your health and well-being, financial security, education opportunities, and paid time-off.
Medical insurance
Dental insurance
Vision insurance
Health savings account (HSA)
Health reimbursement arrangement (HRA
Tobacco-free credit
Company paid life insurance
Company paid disability insurance
Supplemental programs and buy-up options available
401(k) retirement savings plan
Pre-tax or Roth
3% company contribution
Long-term care plan
Paid training
Tuition reimbursement
Professional association membership
Professional development projects
Generous paid time-off plan
Paid holidays
Paid bereavement
Paid jury duty leave
Other leaves available
Casual dress code
Social events
Employee referral bonus
Company branded clothing
Reimbursement for safety gear
Lab Analyst
Working at Trico has allowed me to have a healthy balance of individualism and personal ownership of my work while also countering that with team efforts and group work to achieve larger goals than would be attainable on one's own.
Melissa Frederick
Accounting
It's about the people I work with. They are all enthusiastic/fun, conscientious and detailed.
Kristin Lange
Assembly
I feel the work environment is the best thing about Trico. I like that each team runs their area and we are not micro-managed. It really creates a good atmosphere and makes you feel like the job you're doing is noticed and appreciated.
Erika Elieff
International Sales
What I like most is the teamwork spirit of the entire organization. All are gears of the same engine and work with absolute synchronization! Another thing I like is the fact that we work in continuous contact, which makes, especially in my case that I'm out of the city and the country, every day I feel part of the team and responsible for the results obtained by the company.
Carlos Pimenta
Engineering
The family atmosphere - how almost everyone knows your name and really talks to each other. No matter where you are in the company, everyone will stop and say hello.
Adam Breidster