Spray Coolant Systems
Spray cooling systems are a core product of the Trico family with siphon coolant delivery systems, pump and pressurized delivery systems, and low volume minimum coolant applications.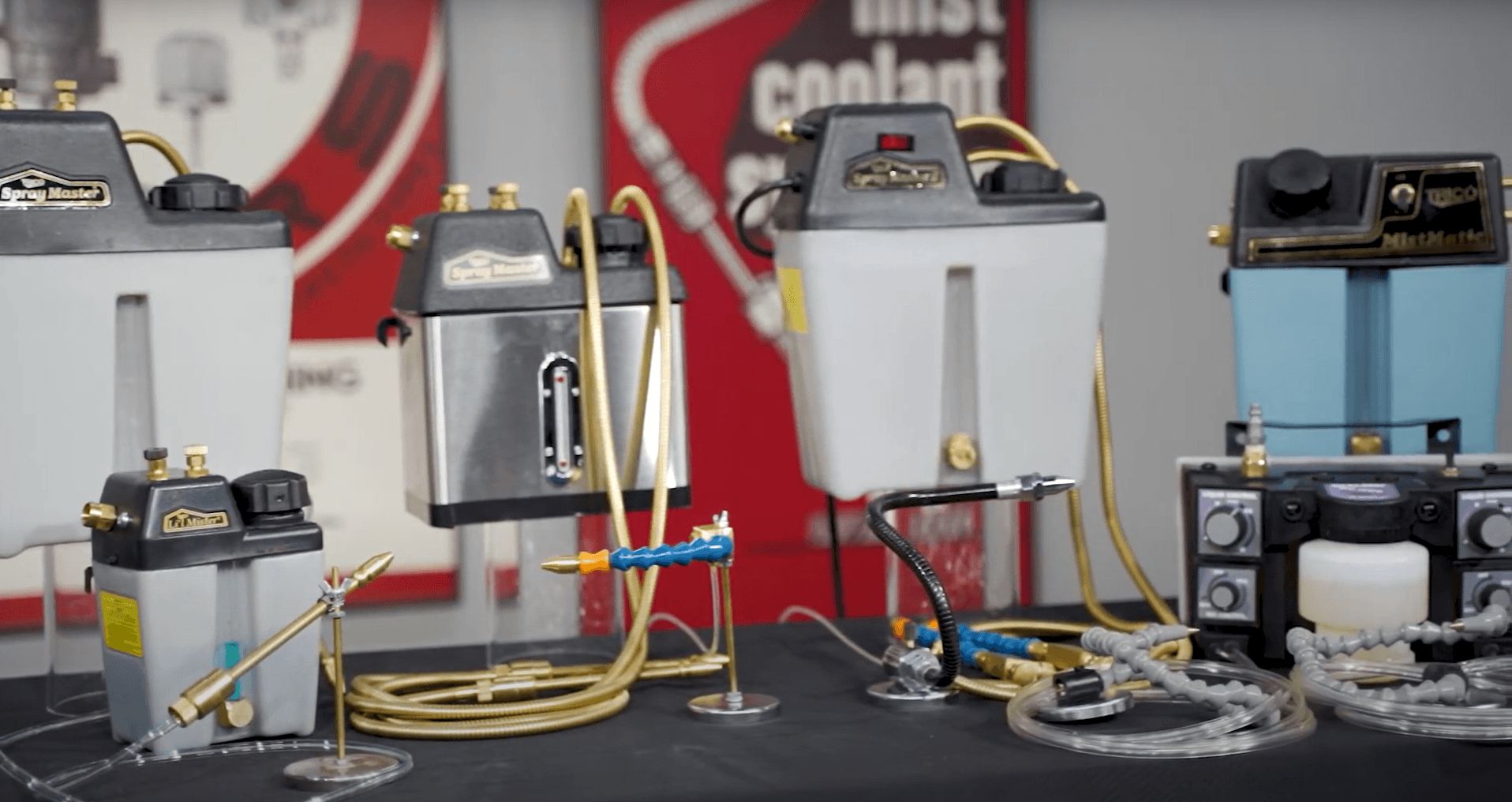 Siphon, pump and pressurized delivery systems
Air and coolant are independently controlled
Brass armored lines are a standard
Most models only require compressed air as a power source
Multiple reservoir material and sizes available
Why do you need Spray Coolant Systems?
Spray Coolant Systems are designed to reduce heat from the metal-to-metal contact of metal cutting, and to clear hot chips from the cutting area.
Heat Reduction
Spray cooling reduces metal working tools and material heat by 40%.
Coolant Usage
Spray cooling systems use water soluble coolants that utilize different dilution ratios for easy to difficult machining.
Learn More From Lubricology