DL Spray Cooling System
The DL is a siphon-type spray system provides cooling solutions for light duty machining and tool room applications. This dispenser is easy to install requiring only shop air and dropping the siphon line into a coolant tank.
Contact Us to Purchase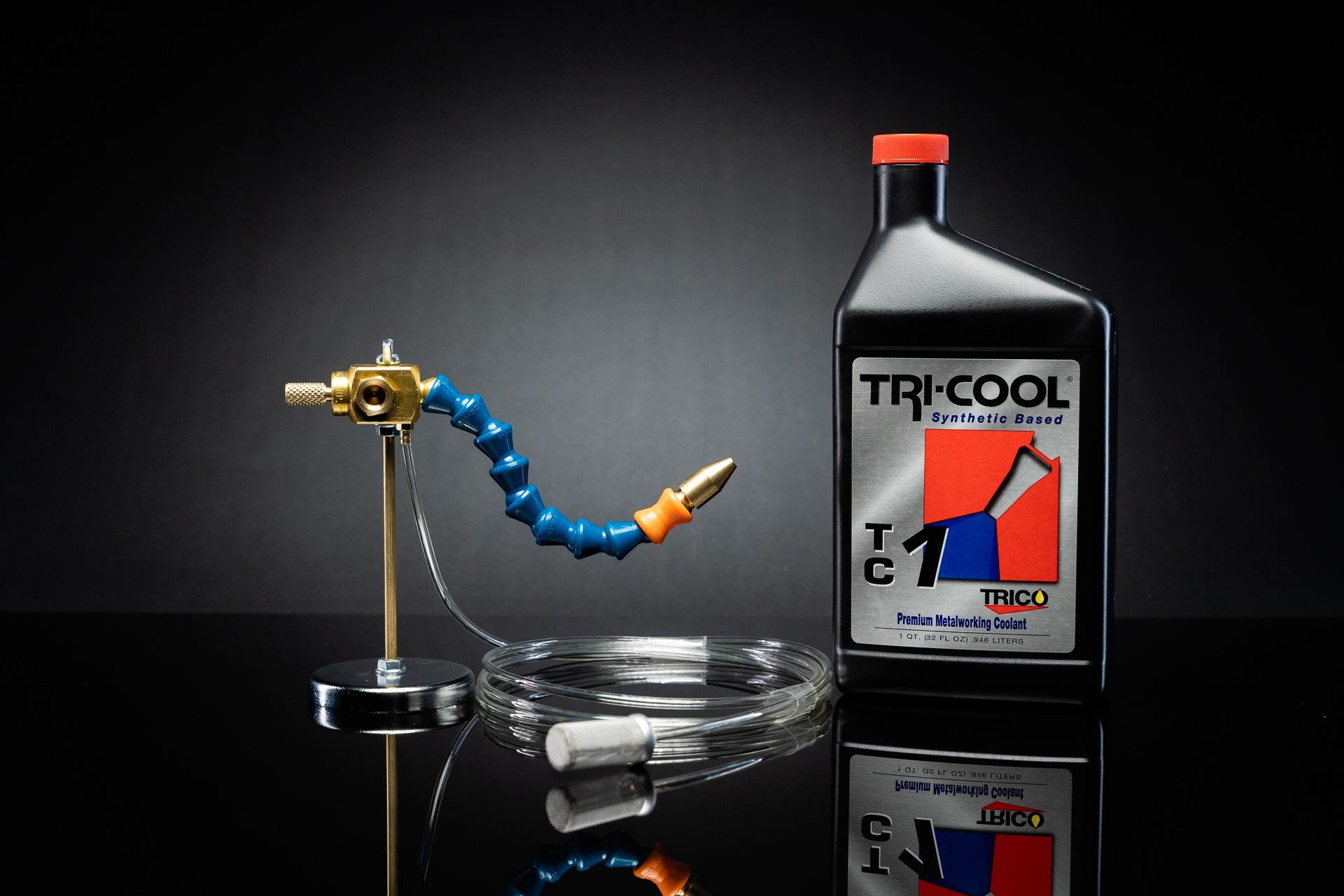 Feature
Siphon Nozzle
The conical, concentric siphon design allows the air supply to atomize the fluid as it is dispensed through the tip.
Feature
One Needle Valve
One needle valve controls both air and liquid volume. As the air volume increases, so does the siphon effect, allowing a greater volume of coolant.
Feature
Pick Up Tube Filter
A 40 x 40 mesh screen at the end of the pick-up tube prevents contaminants from entering the coolant line, preventing clogging and needle valve leakage.
Flexible Nozzle

7 in. flexible segmented nozzle assembly

Durable Construction

Solid brass precision needle valve and body

Easy Installation

Assembles in less than five minutes

Mounting Magnet

A 60 lb. magnet allows versatile mounting options, keeping the nozzle in optimum position.
Other Specs
| Model | Description | Unit Type |
| --- | --- | --- |
| 30655 | DL Unit | With 1 qt Tri-Cool Coolant |
| 30660 | DL Unit | Without 1 qt Tri-Cool Coolant |
Unit Type
With 1 qt Tri-Cool Coolant
Unit Type
Without 1 qt Tri-Cool Coolant
Valve Body

Brass

Seals

Buna-N

Siphon Line

Polyurethane

Filter Element

40 x 40 Mesh Stainless Steel

Air Inlet Pressure

50 – 100 PSI

Air Inlet

1/8 NPT

Fluid Type

Water based coolants suitable for spray cooling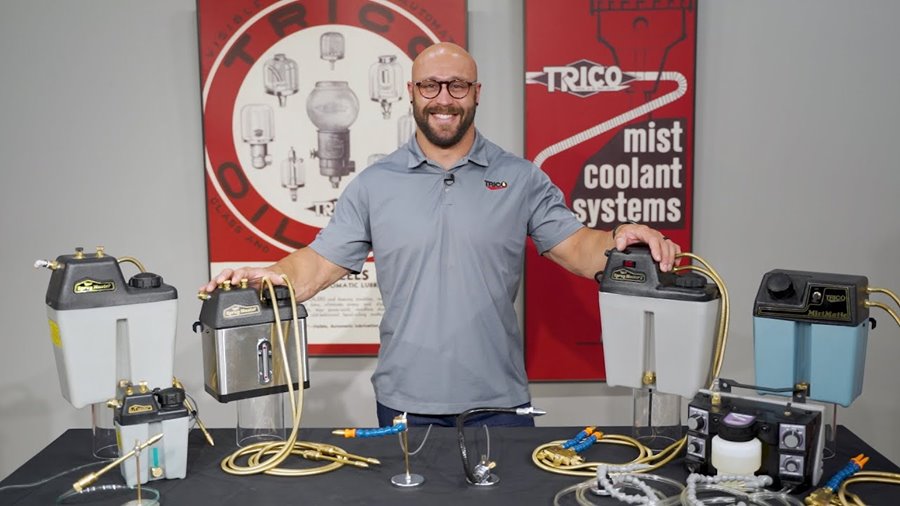 Learn More From Lubricology