TC-1 Premium Synthetic Coolant
TC-1 Premium Synthetic Coolant is a highly concentrated premium synthetic coolant formulated to exceed the demands of spray and flood cooling. It contains a non-chlorine extreme pressure additive for improved tool and surface finish. TC-1 prevents rusting on tool and machine surfaces, even at lower concentrations.
Contact Us to Purchase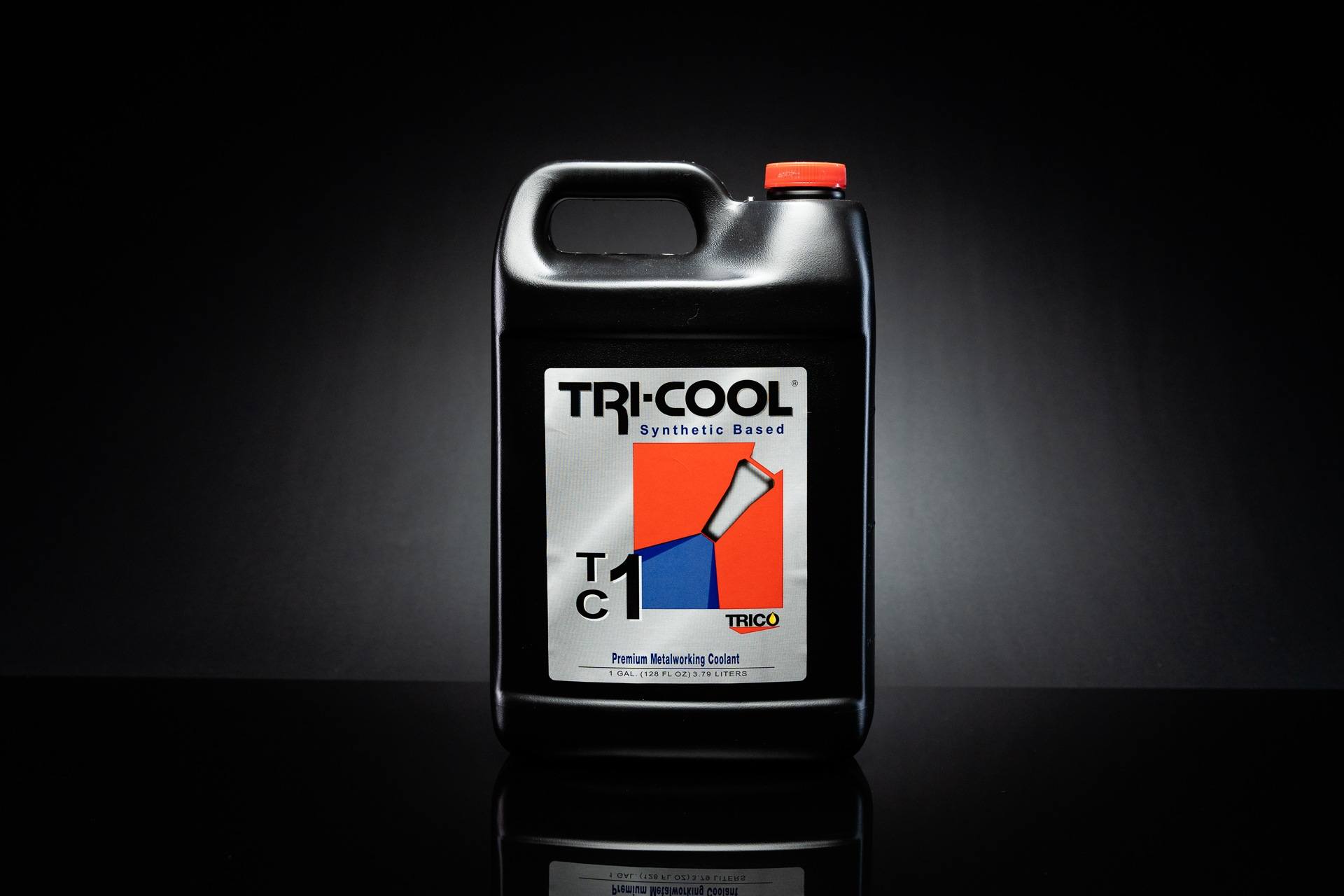 Engineered Formulation

TC-1 includes rust inhibitors, a broad spectrum of biocide/fungicide protection, and extreme pressure additives. These additives are to protect the fluid, machine components, improve tool life, and enhance surface finish.

Performance

The TC-1 formulation was developed specifically for use with the DL Spray System, DL Magnum, Li'l Mister, and SprayMaster Coolant Systems.

Various Volume Choices

The TC-1 Coolant is available in 1-gallon bottles, 5-gallon pails, and 55-gallon drums.
Other Specs
| Model | Description | Size |
| --- | --- | --- |
| 30656 | Tri-Cool TC-1 | 1 gallon |
| 30657 | Tri-Cool TC-1 | 5 gallon pail |
| 30658 | Tri-Cool TC-1 | 55 gallon drum |
Description
Tri-Cool TC-1
Description
Tri-Cool TC-1
Description
Tri-Cool TC-1
Water Solubility

100%

Flashpoint

None

pH

9.4 in concentrated form