Spectrum Oil Containers
Start using oil transfer and storage containers which are safe, ergonomic, and easy to use.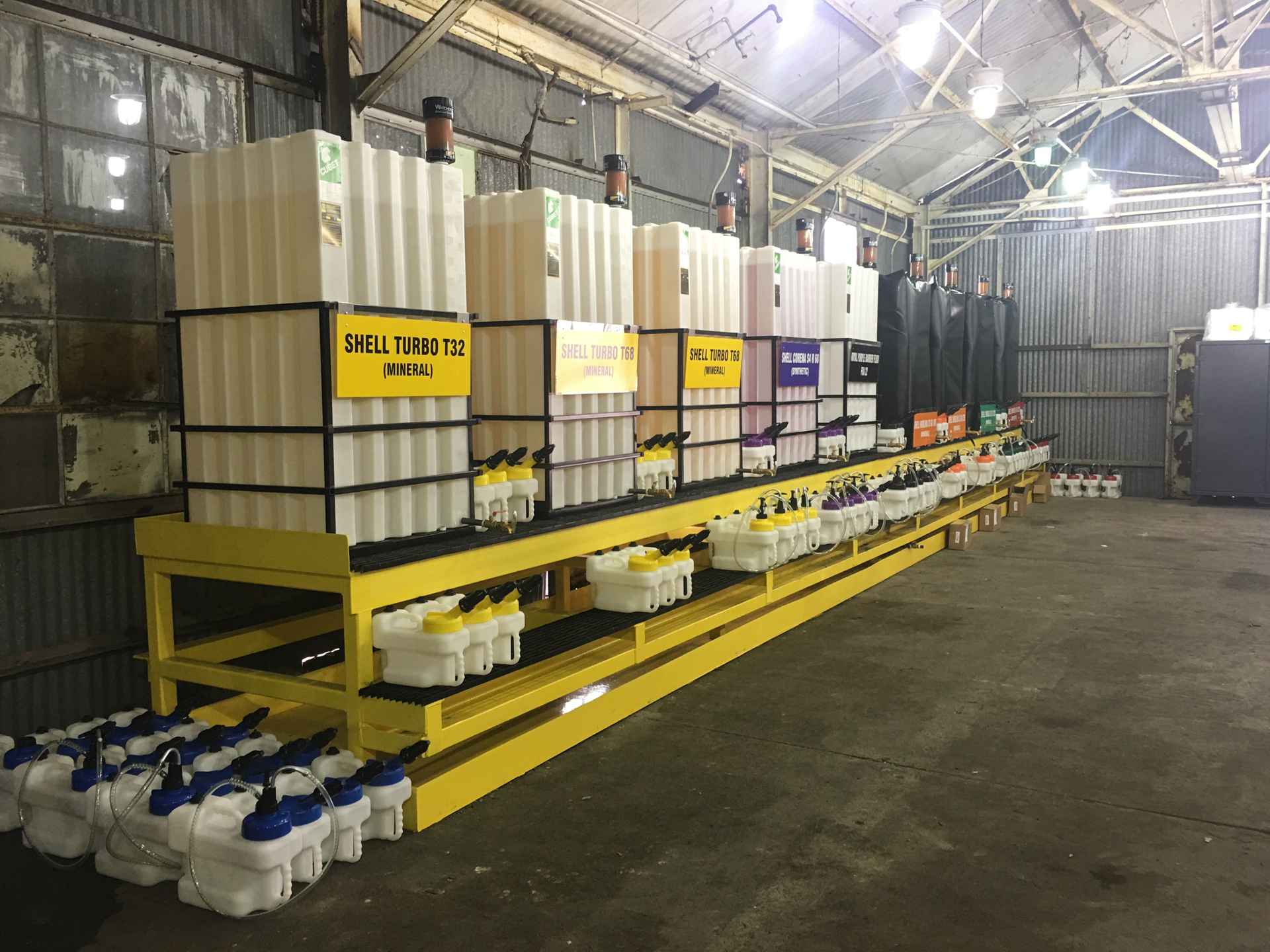 Contoured containers to fit forearm.
1-, 2-, 3-, and 4-gallon volumes to choose from
Color Coded Lids and Vents with 100 color combinations
Semi-transparent container with English and metric graduation markings
Front and back handles for easy pouring
Why do you need Spectrum Oil Containers?
The Spectrum Oil Containers line of products provide a simple, easy-to-use and error-free solution to identify, store, transport and dispense lubricants.
Incorrect or Mixed Lubricants
Supplying the wrong lubricant and cross contamination are two of the leading causes of industrial equipment breakdowns.
Reduces Space
Containers are designed to maximize space and eliminate clutter in your lube area.
Learn More From Lubricology