Spectrum Oil Containers - Pump Storage Lid
The Pump Storage Lids allow rapid pouring of oils, making them ideal for topping off machinery such as crankcases or large engine blocks. Fitting the Hand Pump to the Pump Storage Lid allows lubricant to be pump out of 2-, 3-, and 4-gallon containers. All Spectrum Oil Container lids are interchangeable with containers.
Contact Us to Purchase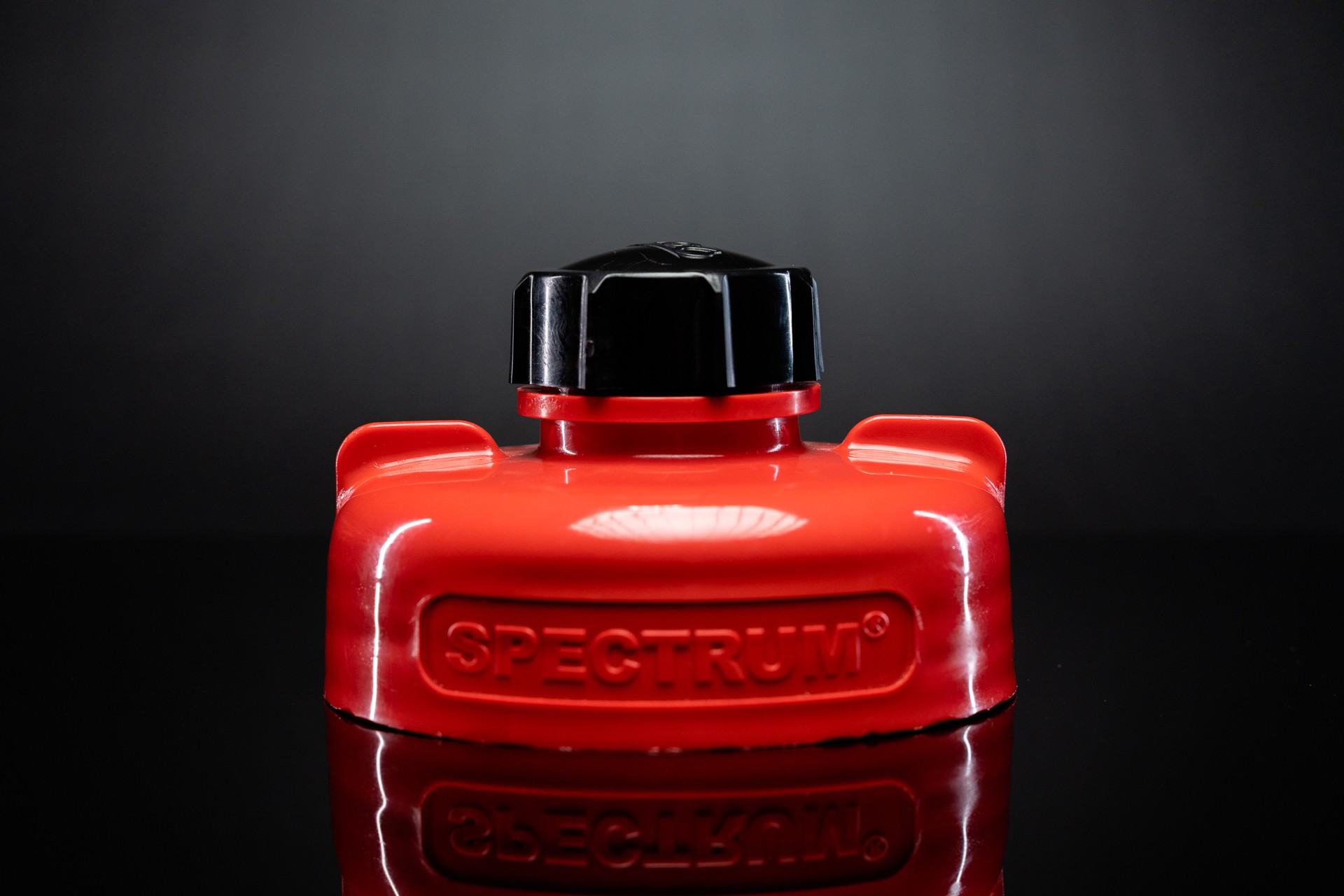 Feature
Multi-Purpose Lid
This multi-purpose lid can be used with the Spectrum Hand Pump for precise dispensing of fluid from 2-, 3-, and 4-gallon (8, 11, and 15 liter) Spectrum Oil Containers.
Feature
Spectrum Visual Lubrication Management
The pump storage lids are part of the Spectrum Visual Lubrication Management System that uses color-coding to ensure the correct lubricant is used in the right piece of equipment and in the proper location. Colored identifiers are assigned to designated lubricants which allows for a tagging system to be deployed throughout the Journey of the Lubricant. From the point of storage to the point of application, the operator will know which designated lubricant is to go to each specific lubrication point.
Variety

Available in 10 colors: red, orange, yellow, green, blue, purple, dark green, tan, gray, and black
Other Specs
| Model | Description | Color |
| --- | --- | --- |
| 34430 | Pump Storage Lid | Yellow |
| 34431 | Pump Storage Lid | Red |
| 34432 | Pump Storage Lid | Blue |
| 34433 | Pump Storage Lid | Green |
| 34434 | Pump Storage Lid | Black |
| 34435 | Pump Storage Lid | Orange |
| 34436 | Pump Storage Lid | Purple |
| 34437 | Pump Storage Lid | Gray |
| 34438 | Pump Storage Lid | Tan |
| 34439 | Pump Storage Lid | Dark Green |
Description
Pump Storage Lid
Description
Pump Storage Lid
Description
Pump Storage Lid
Description
Pump Storage Lid
Description
Pump Storage Lid
Description
Pump Storage Lid
Description
Pump Storage Lid
Description
Pump Storage Lid
Description
Pump Storage Lid
Description
Pump Storage Lid
Learn More From Lubricology