Spectrum Oil Containers - Breather Vent
The Breather Vent is available in 10 colors to coordinate with lid color or to use as a secondary color option, such as identifying viscosity grade, lubrication frequency, or oil type.
Contact Us to Purchase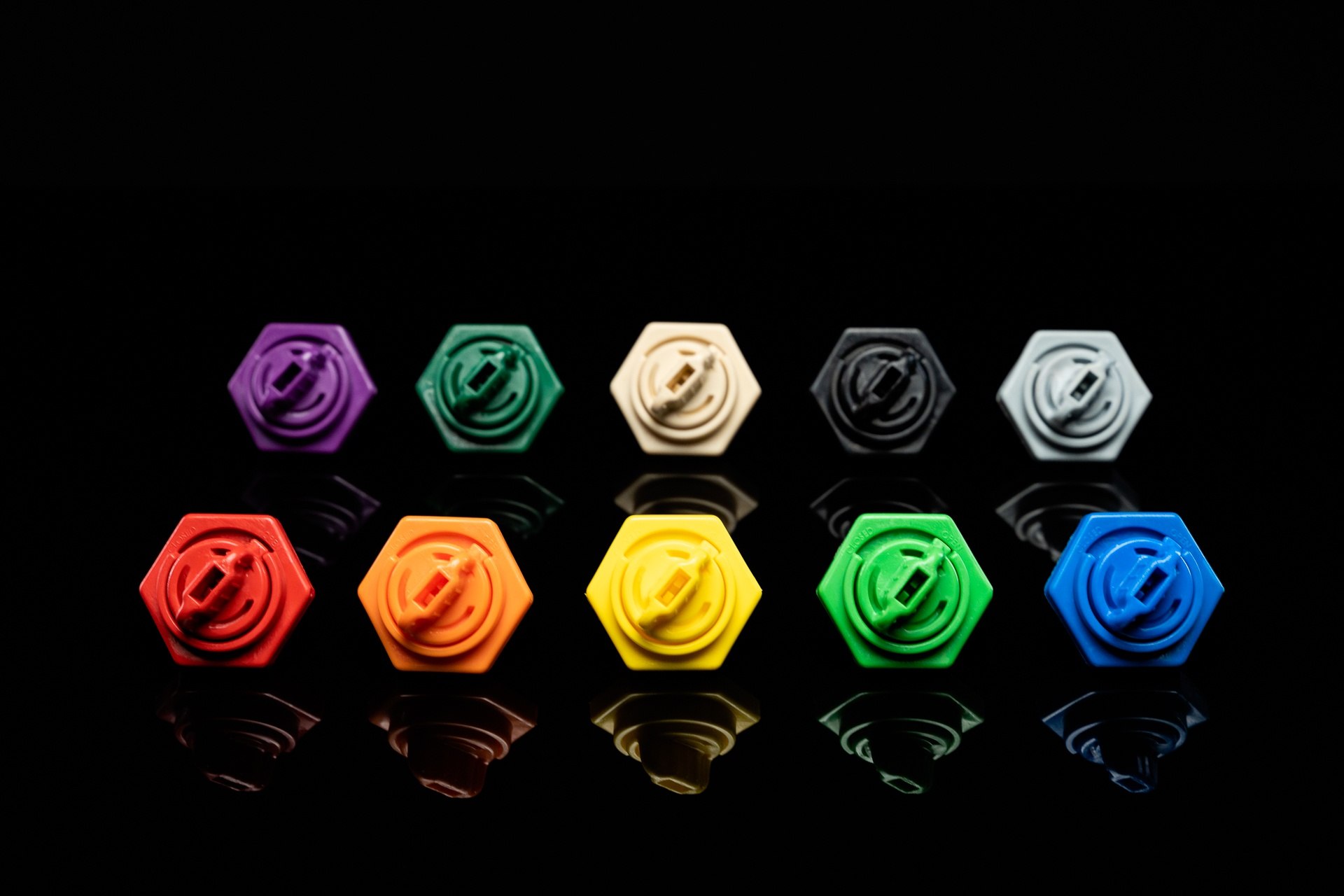 Feature
Wide Selection
Coordinate the vent color with your current lid color or opt for a secondary color. Trico's containers come with a standard black breather vent. When used as a secondary color, the Breather Vent provides up to 100 color options with combination of Spectrum Oil Container Lids.
Feature
Hands-Free Control
Easily twists open/close to provide hands-free control with no thumb strain
Feature
Spectrum Visual Lubrication Management
The breather vents are part of the Spectrum Visual Lubrication Management System that uses color-coding to ensure the correct lubricant is used in the right piece of equipment and in the proper location. Colored identifiers are assigned to designated lubricants which allows for a tagging system to be deployed throughout the Journey of the Lubricant. From the point of storage to the point of application, the operator will know which designated lubricant is to go to each specific lubrication point.
Other Specs
| Model | Description | Color |
| --- | --- | --- |
| 17-00497 | Adapter 3/4-10 x 1/2"NPT (Black Anodized Aluminum) | Black |
| 24010 | Breather Vent | Black |
| 24011 | Breather Vent | Yellow |
| 24012 | Breather Vent | Red |
| 24013 | Breather Vent | Blue |
| 24014 | Breather Vent | Green |
| 24015 | Breather Vent | Orange |
| 24016 | Breather Vent | Purple |
| 24017 | Breather Vent | Gray |
| 24018 | Breather Vent | Tan |
| 24019 | Breather Vent | Dark Green |
Description
Adapter 3/4-10 x 1/2"NPT (Black Anodized Aluminum)
Description
Breather Vent
Description
Breather Vent
Description
Breather Vent
Description
Breather Vent
Description
Breather Vent
Description
Breather Vent
Description
Breather Vent
Description
Breather Vent
Description
Breather Vent
Description
Breather Vent
Learn More From Lubricology