Spectrum Oil Containers - 1" Nozzle Lid
The 1″ Nozzle Lid is ideal for topping-off engines, crankcases, and other areas where higher flow is required. All Spectrum Oil Container lids are interchangeable with containers.
Contact Us to Purchase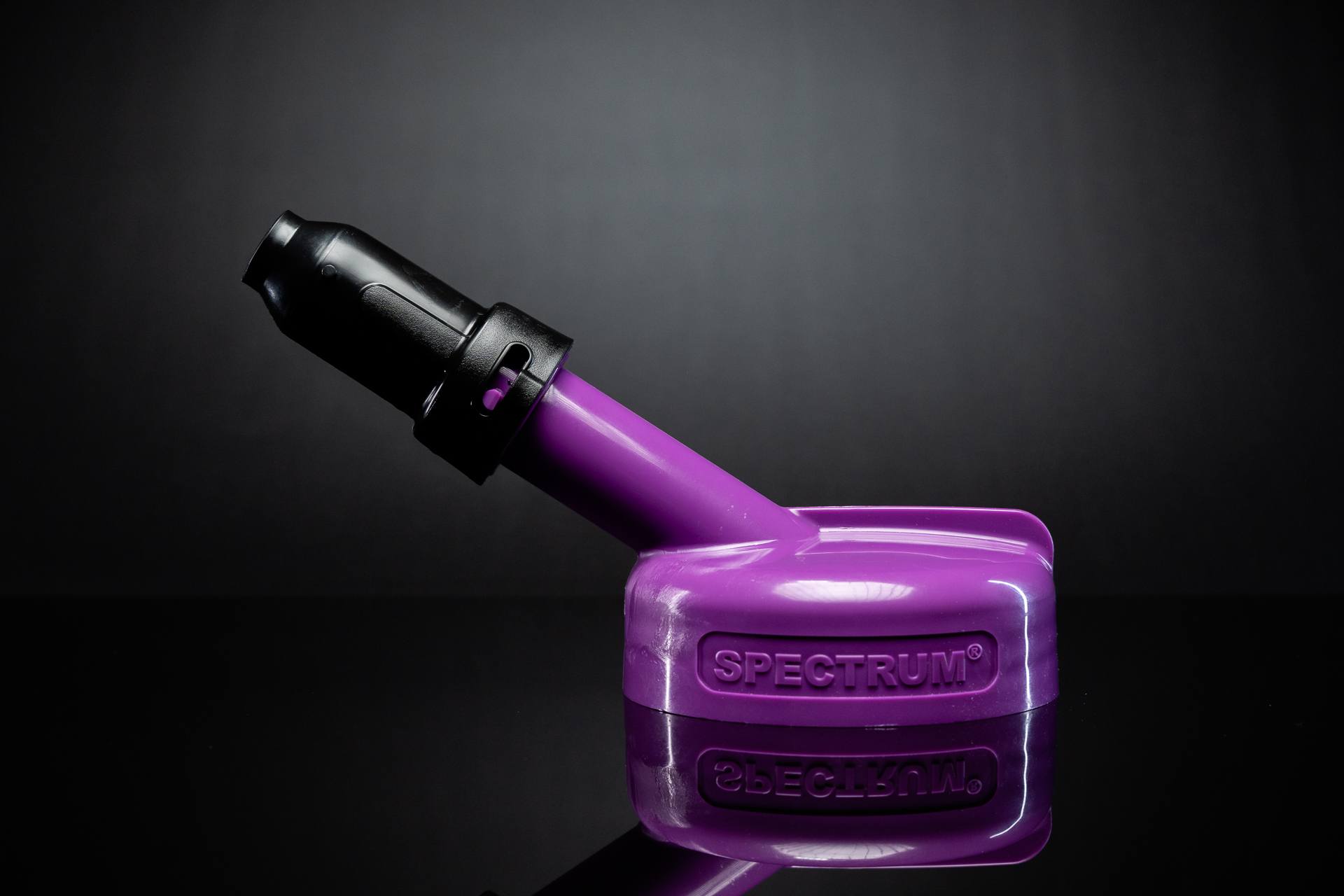 Feature
Spectrum Visual Lubrication Management
The 1" nozzle are part of the Spectrum Visual Lubrication Management System that uses color-coding to ensure the correct lubricant is used in the right piece of equipment and in the proper location. Colored identifiers are assigned to designated lubricants which allows for a tagging system to be deployed throughout the Journey of the Lubricant. From the point of storage to the point of application, the operator will know which designated lubricant is to go to each specific lubrication point.
Variety

Available in 10 colors: red, orange, yellow, green, blue, purple, dark green, tan, gray, and black

Easy Open and Close

Nozzle on lid contains textured area that provides a comfortable slip-resistant grip
Other Specs
| Model | Description | Color |
| --- | --- | --- |
| 34420 | 1" Nozzle Lid | Yellow |
| 34421 | 1" Nozzle Lid | Red |
| 34422 | 1″ Nozzle Lid | Blue |
| 34423 | 1″ Nozzle Lid | Green |
| 34424 | 1″ Nozzle Lid | Black |
| 34425 | 1″ Nozzle Lid | Orange |
| 34426 | 1" Nozzle Lid | Purple |
| 34427 | 1″ Nozzle Lid | Gray |
| 34428 | 1" Nozzle Lid | Tan |
| 34429 | 1″ Nozzle Lid | Dark Green |
Description
1" Nozzle Lid
Description
1" Nozzle Lid
Description
1″ Nozzle Lid
Description
1″ Nozzle Lid
Description
1″ Nozzle Lid
Description
1″ Nozzle Lid
Description
1" Nozzle Lid
Description
1″ Nozzle Lid
Description
1" Nozzle Lid
Description
1″ Nozzle Lid
Learn More From Lubricology