High-Viscosity Filter Cart System
This system is specifically designed for high-viscosity fluids associated mainly with gear oils and can filter oils up to 7500 SUS @ 100ºF (1600 cSt @ 40ºC), up to and including ISO 680 gear oils. The problem with attempting to filter a high-viscosity oil with a lower-viscosity system is that the pump and filters are not designed to work with higher pressures required to push high-viscosity fluids through the system. As a result, these low-viscosity units operate primarily in "bypass" mode where little if any of the high-viscosity oil gets filtered.
Contact Us to Purchase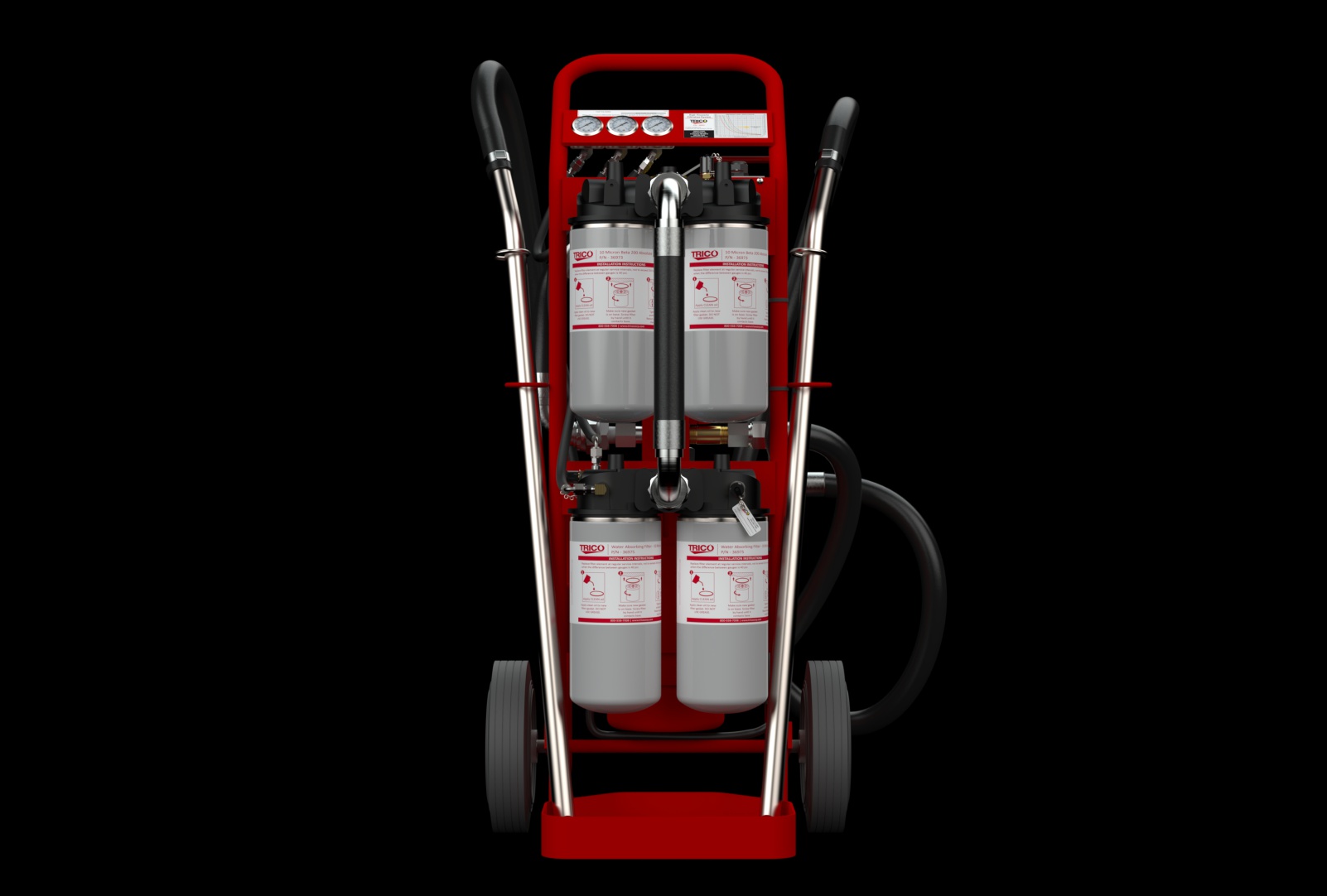 Feature
Bypass Valve
Allows transfer of expired oil without filtering
Feature
FRL Filter (Pneumatic Only)
Removes moisture and debris from air supply line to prevent premature wear and failure
Feature
Differential Pressure Gauges
Indicates when filters are plugged and need to be changed
Industrial Strength Tires

Wide, solid tires capable of getting over large grate gaps

Oil Sampling Ports

Three sampling ports available to monitor condition of oil

Heavy-Duty Cart

Rugged and built to last

Hose & Wand Assembly

Heavy-duty hydraulic hoses with 3-foot-long metal wands. Optional Hydraulic Quick Connect Couplers available.

Drip Pan

Keeps work area safe and clean

Quad Filters

To ensure equipment receives the cleanest oil possible and for increased equipment life, the High-Viscosity Filter Cart System provides quad filtration. The oil flows through the primary filters first, where coarse particulate is removed. Then the fluid flows through the secondary filters where fine particulate and water are removed.
Other Specs
| Model | Description | Motor Type | Wands/Quick Connect Couplers |
| --- | --- | --- | --- |
| 36933 | High Viscosity Pneumatic Hand Truck Style Filter Cart, 10Um, 10Um Water, Wands | Pneumatic | Wands |
| 36933-QC | High Viscosity Pneumatic Hand Truck Style Filter Cart, 10Um, 10Um Water, 6 Foot Hose & Quick Connects | Pneumatic | 3/4" ISO B Quick Connect Couplers |
| 36933-QC-CUSTOM | High Viscosity Pneumatic Hand Truck Style Filter Cart, 10Um, 10Um Water, 10 Foot Hose & Quick Connects | Pneumatic | 3/4" ISO B Quick Connect Couplers |
| 36970 | High Viscosity Hand Truck Style Filter Cart, 10Um, 10Um Water, Wands | 110V/60Hz | Wands |
| 36970-QC | High Viscosity Hand Truck Style Filter Cart, 10Um, 10Um Water, 6 Foot Hose & Quick Connects | 110V/60Hz - 6-foot hose | 3/4" ISO B Quick Connect Couplers |
| 36970-QC-15 | High Viscosity Hand Truck Style Filter Cart, 10Um, 10Um water, 15 Foot Hose & Quick Connects | 110V/60Hz - 15-foot hose | 3/4" ISO B Quick Connect Couplers |
| 36998 | High Viscosity 220V/50Hz Hand Truck Style Filter Cart, 10Um, 10Um Water, Wands | 220V/50Hz | Wands |
Description
High Viscosity Pneumatic Hand Truck Style Filter Cart, 10Um, 10Um Water, Wands
Wands/Quick Connect Couplers
Wands
Description
High Viscosity Pneumatic Hand Truck Style Filter Cart, 10Um, 10Um Water, 6 Foot Hose & Quick Connects
Wands/Quick Connect Couplers
3/4" ISO B Quick Connect Couplers
Description
High Viscosity Pneumatic Hand Truck Style Filter Cart, 10Um, 10Um Water, 10 Foot Hose & Quick Connects
Wands/Quick Connect Couplers
3/4" ISO B Quick Connect Couplers
Description
High Viscosity Hand Truck Style Filter Cart, 10Um, 10Um Water, Wands
Wands/Quick Connect Couplers
Wands
Description
High Viscosity Hand Truck Style Filter Cart, 10Um, 10Um Water, 6 Foot Hose & Quick Connects
Motor Type
110V/60Hz - 6-foot hose
Wands/Quick Connect Couplers
3/4" ISO B Quick Connect Couplers
Description
High Viscosity Hand Truck Style Filter Cart, 10Um, 10Um water, 15 Foot Hose & Quick Connects
Motor Type
110V/60Hz - 15-foot hose
Wands/Quick Connect Couplers
3/4" ISO B Quick Connect Couplers
Description
High Viscosity 220V/50Hz Hand Truck Style Filter Cart, 10Um, 10Um Water, Wands
Wands/Quick Connect Couplers
Wands
Pump Type

Industrial Grade Gear Pump

Motor Type

Electric or Pneumatic

Flow Capacity

4 GPM – Electric #36970
3.5 GPM – Electric #36998
3.0 GPM – Pneumatic #36933

Pump Speed

1 -1/2 HP @ 1750 RPM – Electric #36970
1-1/2 HP @ 1425 RPM – Electric #36998
Max 4 HP @ 3000 RPM Variable – Pneumatic #36933

Maximum Inlet Vacuum

8″ of Mercury

Hose Sizing

1″ Suction and Discharge Line @ 6′ Long

Max. Operating Temperature

200ºF (93ºC)

Pump By-Pass

105 PSI

Filter By-Pass

43 PSI

Maximum Viscosity

1600 cSt @ 40ºF / 7500 SUS

Seal and Gasket Material

Viton®

Electrical Service Required

115V, 20 Amps, Single Phase, 60 Hz or 220V – 50 Hz (electric version only)

Air Inlet Connection

1/4″ NPT Female (pneumatic version only)

Max. Operating Pressure

100 PSI (pneumatic version only)

Weight

140 lbs – Electric
156 lbs – Pneumatic

Dimensions

28″W x 21″D x 48″H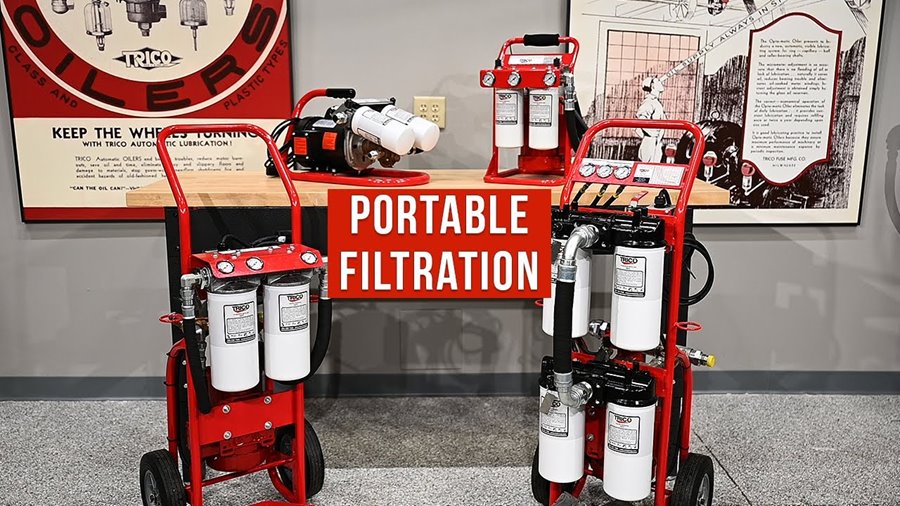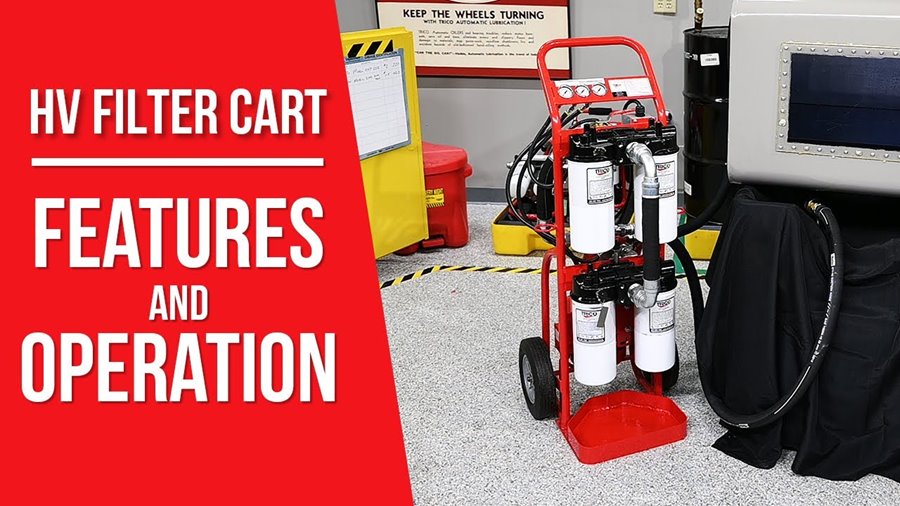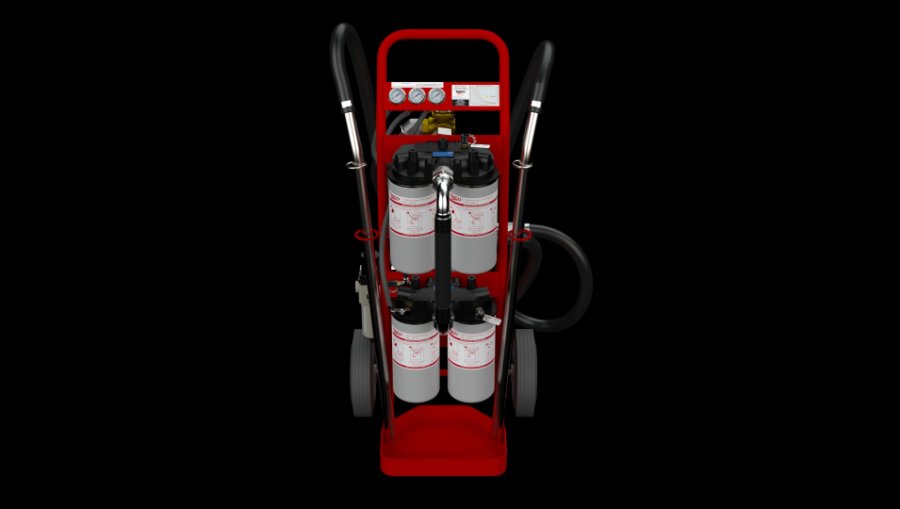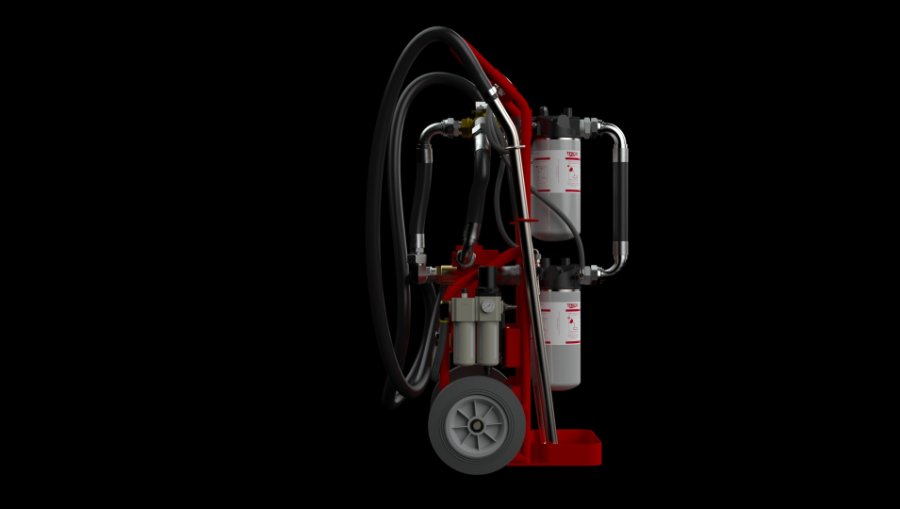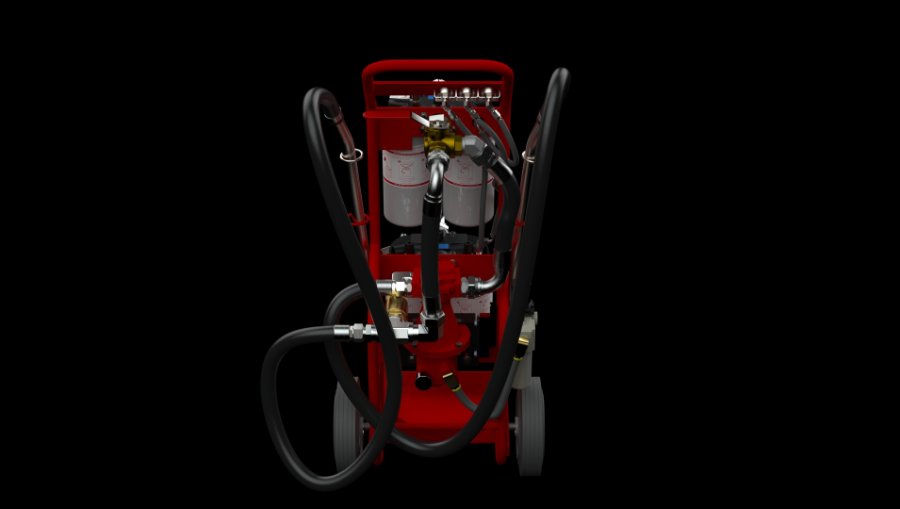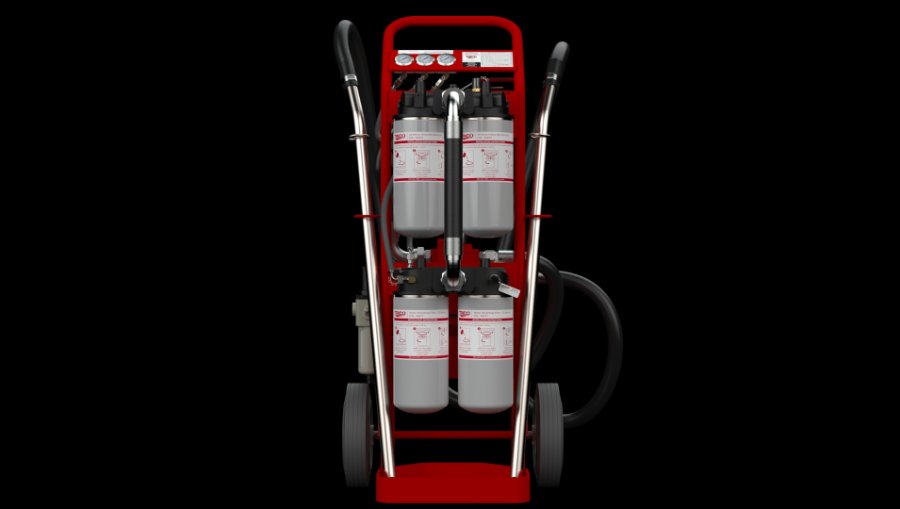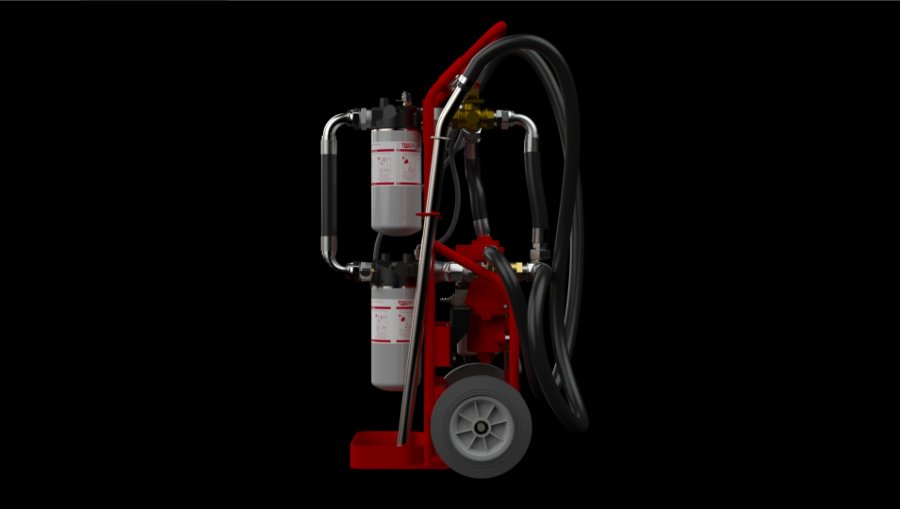 Learn More From Lubricology