Never Assume – Always Verify Your Oil With Oil Analysis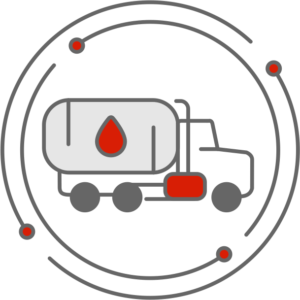 I'm sure you've heard the old adage "Never assume…" There have been many articles written about the condition of oil upon receipt. The result of these articles is typically that the oil may or may not be in acceptable condition to use in equipment right from the start. It is one thing to make sure the oil viscosity and additive packages are what is represented on the labeling and paperwork also but determining if the contamination level of particles and water concentration are at acceptable levels for the application is important. There are many reasons the viscosity numbers may be different or higher contamination levels than the supplier intended. Human error, poor filling techniques, barrel cleanliness, condensation, cross-contamination, and additive drop out are just some of the conditions that can influence the quality of your oil when it hits your dock.
One of the first action items that should be taken when new oil arrives is to take a sample and send it in to a lab for analysis. This will confirm the viscosity, composition, and contamination levels of both particles and water among other things. It will provide a baseline for the beginning of your oil's health condition. It will also provide valuable comparison information to evaluate your storage techniques as samples can be taken and compared over the oil's effective life. Obviously, if the analysis results show the viscosity or composition is not within the required limits at arrival, the oil should be rejected. If the contamination levels of particles or water are too high, you can either choose to reject the oil or you can proactively filter it before moving it to storage, or more importantly moving it to application use.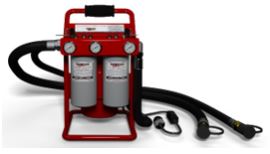 We recently received our own barrel of oil for engineering testing purposes and put the process to the test. We were surprised at the results. This being a gear oil, industry OEMs typically recommend around 17/14/12 for industrial gearbox use. Our results showed that the cleanliness level was at 20/19/15, unacceptable for recommended industrial gearbox use. We used a High Viscosity Hand-Held filtration unit to kidney loop the oil in the drum and managed to reduce the level of contamination to acceptable, useable condition. See graphic
here
.

Need Help?
Do you need help with your filtration requirements? Contact us, we are more than happy to help.