Closed System Opto-Matic Constant Level Oiler with Sight Gauge
The Closed System Opto-Matic Oiler is designed for all types of equipment where a constant level in an oil housing must be maintained. A 1/8" NPT port is provided for a vent line back to the housing to allow pressure balancing between the oiler and the housing.
Contact Us to Purchase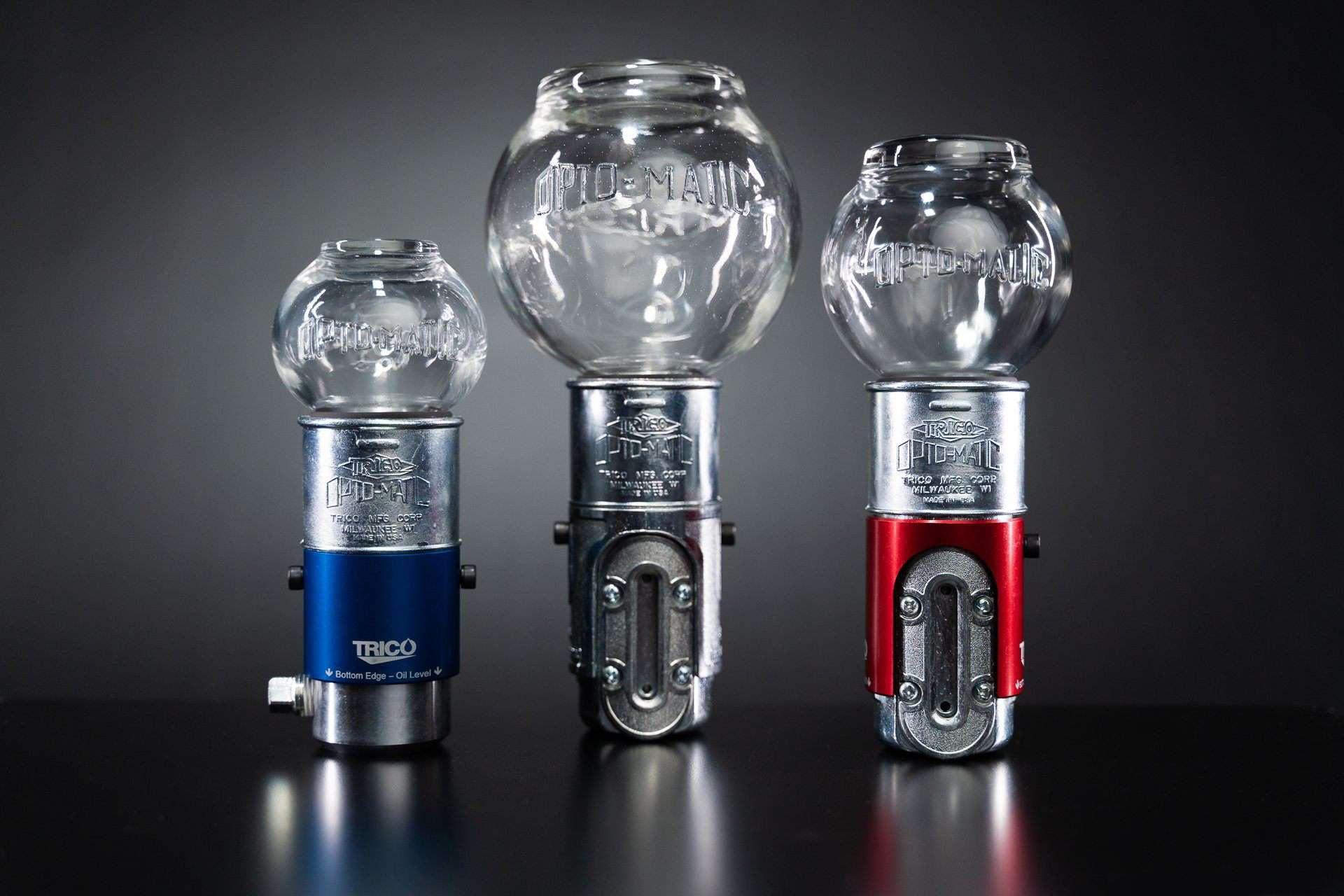 Feature
Prevents Contamination
The oiler uses a pressure-balancing line to exchange air within the lubricating sump. The pressure-balancing line closes the oiler from the surrounding environment protecting the oil against contamination.
Special Feature
Three Configurations
There are three different types of Closed System Opto-Matic Oilers. They are defined by the color of the adjustable collar on the oiler. There is a blue-collar version, a zinc plated version, and a red-collar version. All these oilers function the same way using a pressure balancing line to exchange air with the oil sump. The pressure balancing line is what creates the closed system concept.

Blue-Collar Oiler
The Blue-Collar Oiler is the original idea for a closed system oiler. The bottom edge of the blue collar represents the set oil level. The height adjustment of the oiler is possible by the slots on the two sides of the collar and kept in place by two set screws.
Zinc Die Cast Collar Oiler
The zinc die cast collar has slots on each side of the collar to allow for height adjustment and is kept in place by two set screws. It incorporates a 2-inch sight window for visual indication of the oil. However, just the like the Blue-Collar Oiler the bottom edge of the Zinc Die Cast Collar Oiler still represents where the oil level is being set to.


The Red-Collar Oiler
The Red-Collar Oiler is designed without slots, but with seven independent holes, each identified by a letter designation A through G. These holes are on both sides of the collar, offset from side to side by 1/8" increments. This allows SOP writers to identify a specific lettered hole to adjust the oiler to. The independent holes also provide a positive stop when putting the reservoir assembly back on after filling. Sometimes if the reservoir assembly is slammed onto the surge body of the slotted versions, the collar can slide down depending on how tight the set screws are.
One-Piece Glass Reservoir

A one-piece glass reservoir ensures proper constant level function. Compared to competitive models, there is no possibility of leakage that would cause overfilling of the housing.

Adjustable

Adjustable level setting allows use in many applications

Side and Bottom Connections

Side and bottom connections for simplified installation
Other Specs
| Model | Description | Capacity | Adjustment | Sight Gauge | Dim A | Dim B (min) | Dim B (max) | Connection |
| --- | --- | --- | --- | --- | --- | --- | --- | --- |
| 30103 | Closed System Oiler - Blue Collar | 4 oz | Slot | No | 2-11/16" | 7-1/16" | 7-13/16" | 1/4 NPT |
| 30105 | Closed System Oiler - Blue Collar | 8 oz | Slot | No | 3-3/16" | 8" | 8-3/4" | 1/4 NPT |
| 30110 | Closed System Oiler - Blue Collar | 16 oz | Slot | No | 4-1/8" | 8-7/8" | 9-5/8" | 1/4 NPT |
| 30203 | Closed System Oiler - Zinc Collar | 4 oz | Slot | Yes | 2-11/16" | 7-1/16" | 7-13/16" | 1/4 NPT |
| 30205 | Closed System Oiler - Zinc Collar | 8 oz | Slot | Yes | 3-3/16" | 8" | 8-3/4" | 1/4 NPT |
| 30210 | Closed System Oiler - Zinc Collar | 16 oz | Slot | Yes | 4-1/8" | 8-7/8" | 9-5/8" | 1/4 NPT |
| 40203 | Closed System Oiler - Red Collar | 4 oz | 1/8" increment holes | Yes | 2-11/16" | 7-1/16" | 7-13/16" | 1/4 NPT |
| 40205 | Closed System Oiler - Red Collar | 8 oz | 1/8" increment holes | Yes | 3-3/16" | 8" | 8-3/4" | 1/4 NPT |
| 40210 | Closed System Oiler - Red Collar | 16 oz | 1/8" increment holes | Yes | 4-1/8" | 8-7/8" | 9-5/8" | 1/4 NPT |
Description
Closed System Oiler - Blue Collar
Description
Closed System Oiler - Blue Collar
Description
Closed System Oiler - Blue Collar
Description
Closed System Oiler - Zinc Collar
Description
Closed System Oiler - Zinc Collar
Description
Closed System Oiler - Zinc Collar
Description
Closed System Oiler - Red Collar
Adjustment
1/8" increment holes
Description
Closed System Oiler - Red Collar
Adjustment
1/8" increment holes
Description
Closed System Oiler - Red Collar
Adjustment
1/8" increment holes
Max. Operating Temp.

250ºF Continuous

Reservoir

One-Piece Glass Bottle

Upper Casting

Zinc

Lower Body

Zinc

Adjusting Collar

Zinc or Anodized Aluminum

O-Ring

Viton®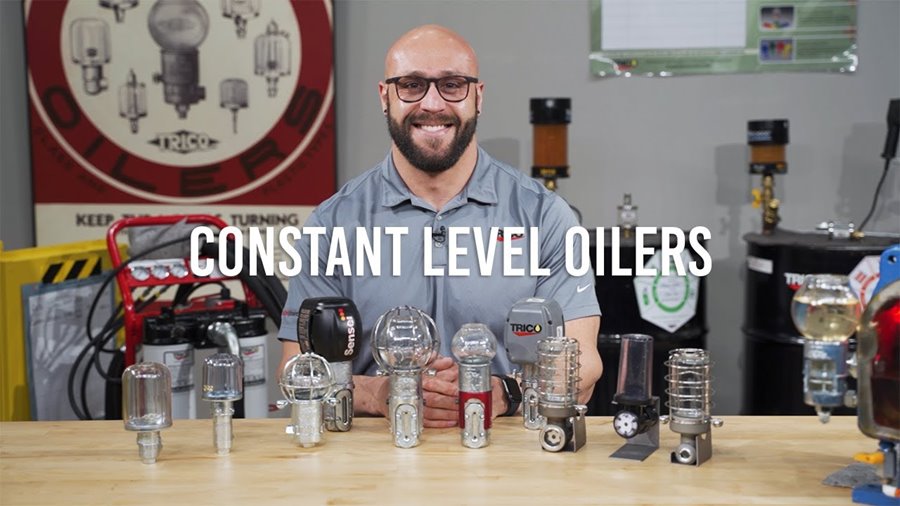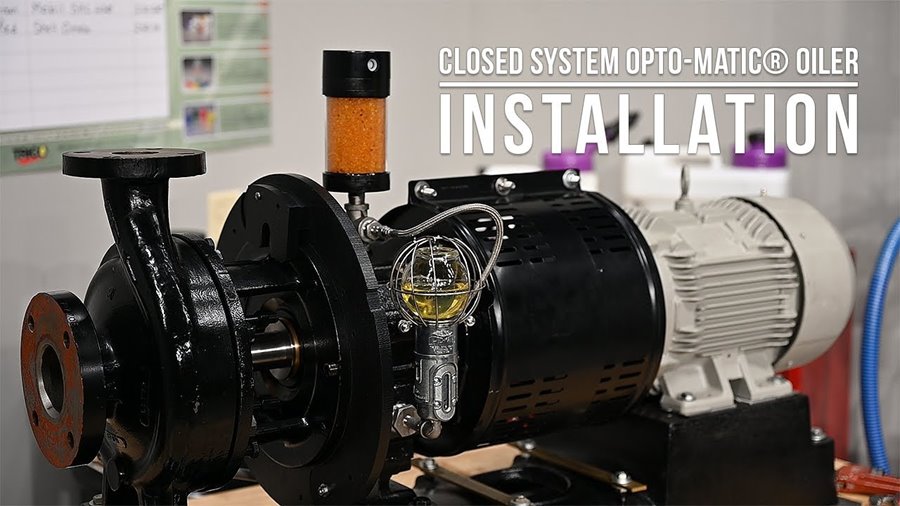 Learn More From Lubricology