Streamliner Mi
Automatic grease dispenser that uses vibration sensing to grease components.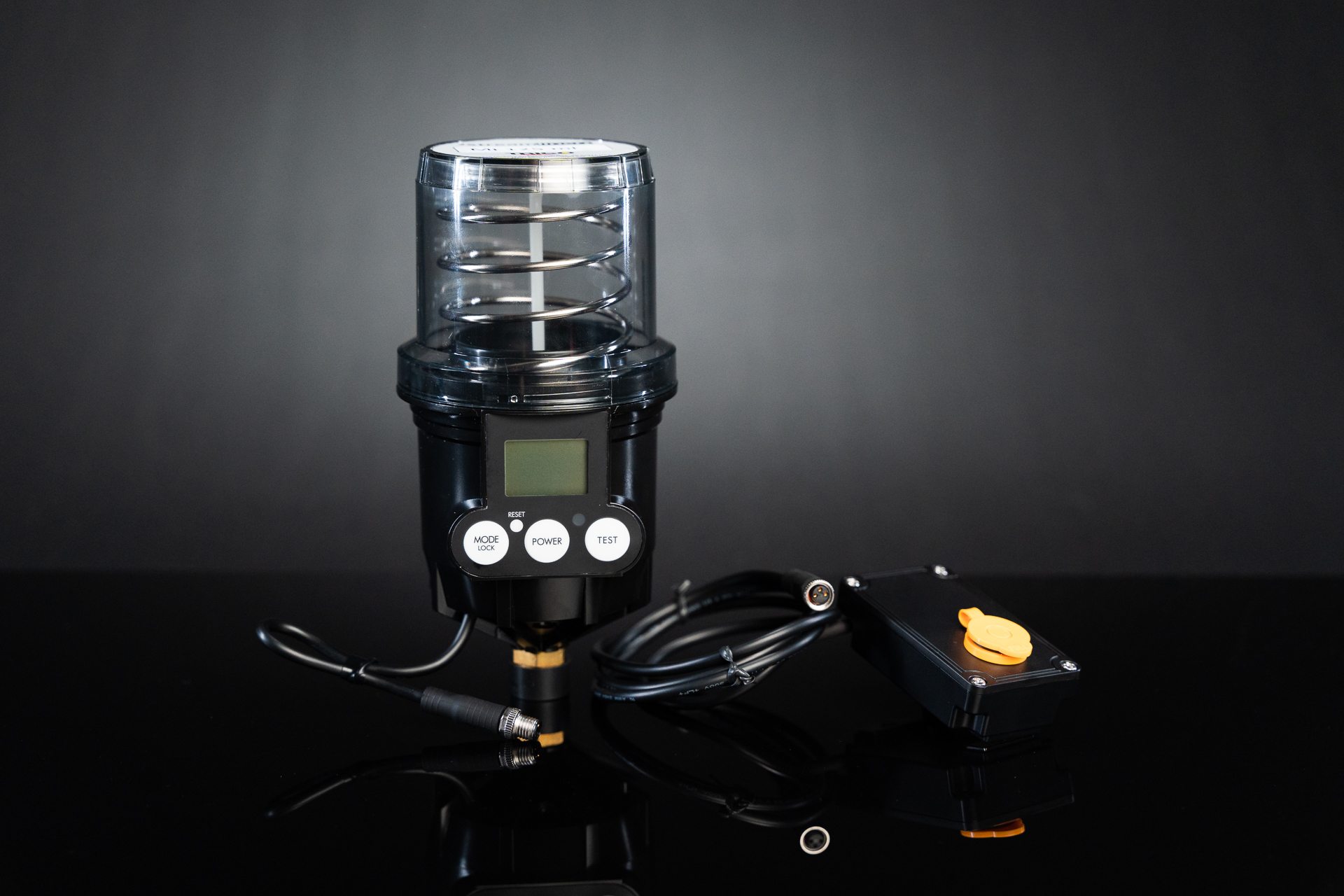 Synchronizes to equipment without electrical wiring
Vibration sensor allows dispenser to lubricate when vibration is detected
Easy installation with magnetic vibration sensor
Easy to adjust dispensing rates
Refillable with a service pack
Why do you need Streamliner Mi?
The Streamliner Mi automatic grease dispenser is designed to detect the operation of industrial rotating machinery by using a piezoelectric vibration sensor.
Keys to Grease Success
The key to grease lubrication is consistency of grease type, amount, and interval.
Preventing Failures
Over/under grease lubrication is one of the most common causes of grease application failures.
Cross-Contamination
Cross-contaminating greases in applications can lead to catastrophic failure.
Learn More From Lubricology