Drum Pump Filtration System
Actively filtering lubricants from storage drums can prevent contamination related problems. Trico's Drum Pump Filtration System can prevent contamination or remove it when used in daily operations, including filtering oil directly from the storage drum to fill totes and transfer containers.
Contact Us to Purchase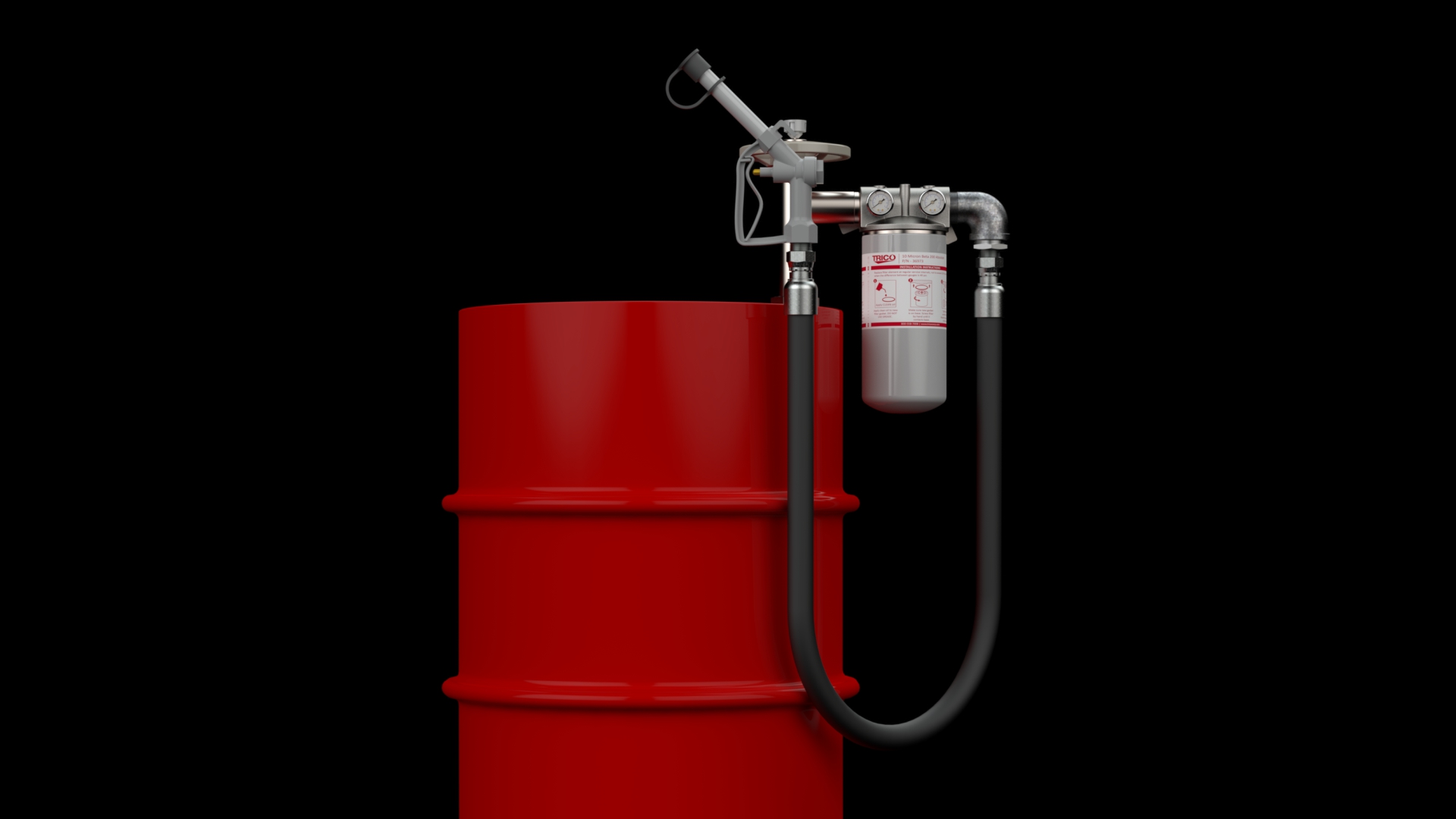 Feature
High-Efficiency Filter
The Drum Pump Filtration System comes standard with a 10-micron absolute Beta>200 spin-on filter.
Feature
Sampling Ports
Two sampling ports available for oil sampling before and after the filter media
Feature
Filter Condition Gauges
Differential filter gauges to indicate filter element condition and replacement
Flow Up to 7.25 gpm

This system is capable of delivering a flow up to 7.25 gpm and is rated for use with lubricants up to a viscosity of 1250 cSt, depending on motor selection.

Two Sizes Available

Pump assembly available for 55-gallon drums and IBC totes

Flexible

Dual swivel-ended hydraulic hose for greater mobility and flexibility

One Motor for Many Pumps

Hand-wheel modular design for easy transfer of motor to other Drum Pump Filtration Systems

Motor Options

Electric and pneumatic motor for Drum Pump Filtration System sold separately

Versatile

Use with Drum Pump Recirculation Kit to filter oil in 55-gallons drums

Integrated Nozzle

A dispensing nozzle offers a controlled solution for continuous flow and metering of lubricants, and protective rubber nozzle cap to prevent contaminates from entering the nozzle when not in use.
Other Specs
| Model | Description | Tube Length |
| --- | --- | --- |
| 20012 | Drum Pump Only for IBC Totes (without filter) | 47" |
| 30035 | Drum Pump Filtration System for 55 Gallon Drum | 39" |
Description
Drum Pump Only for IBC Totes (without filter)
Description
Drum Pump Filtration System for 55 Gallon Drum
Type

Seal-less/Centrifugal

Material

Stainless Steel 316

Tube Length

39″ (55 gallon drum) and 47″ (IBC tote with filter)

Maximum Temperature

180°F/82°C

Discharge Nozzle

1"

Discharge Line

1″ Hydraulic Hose

Hose Line Length

6'

Filter Media

10 Micron Absolute Beta>200

Replace Filter Media at

20 PSI Differential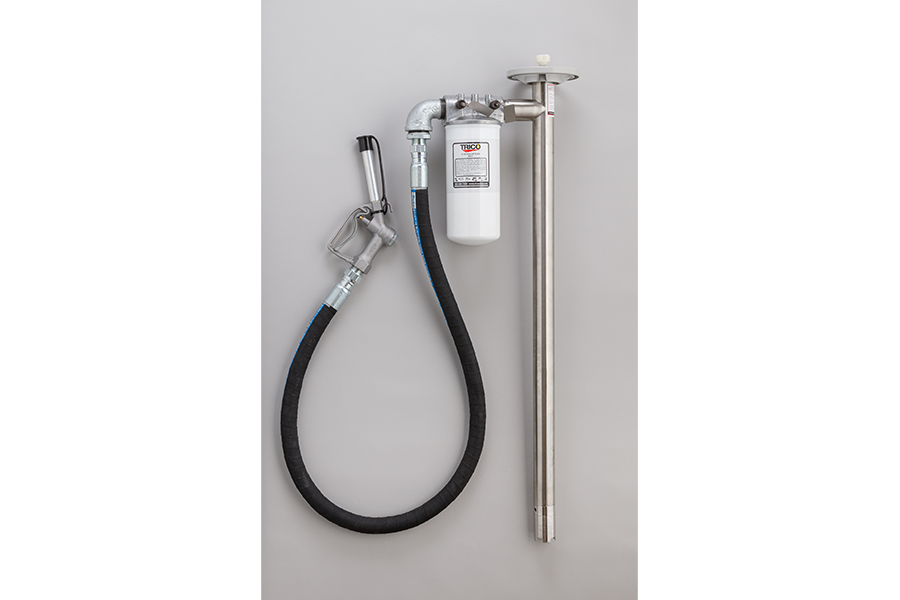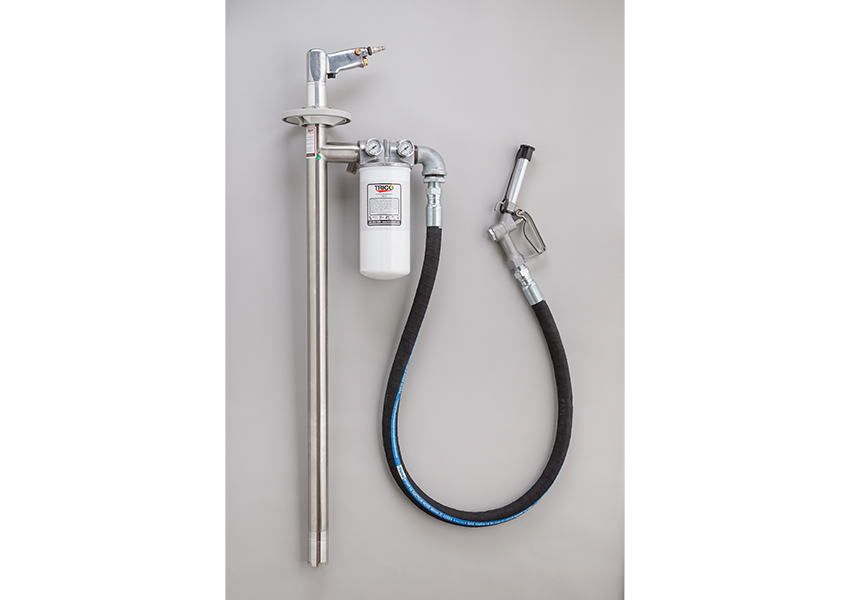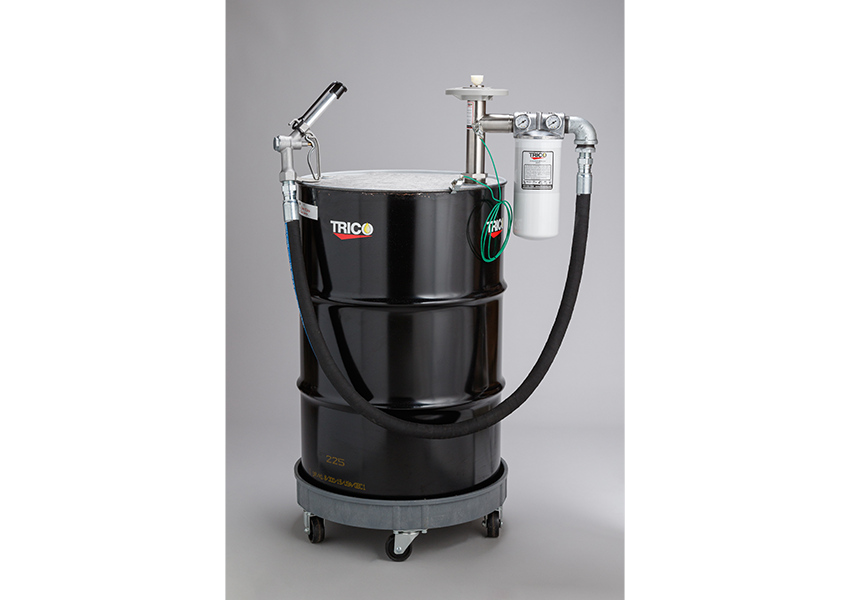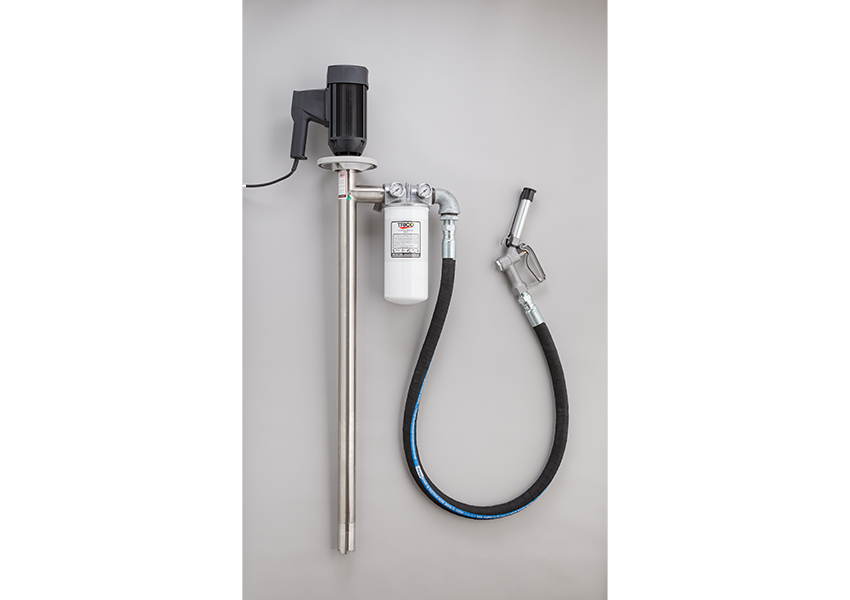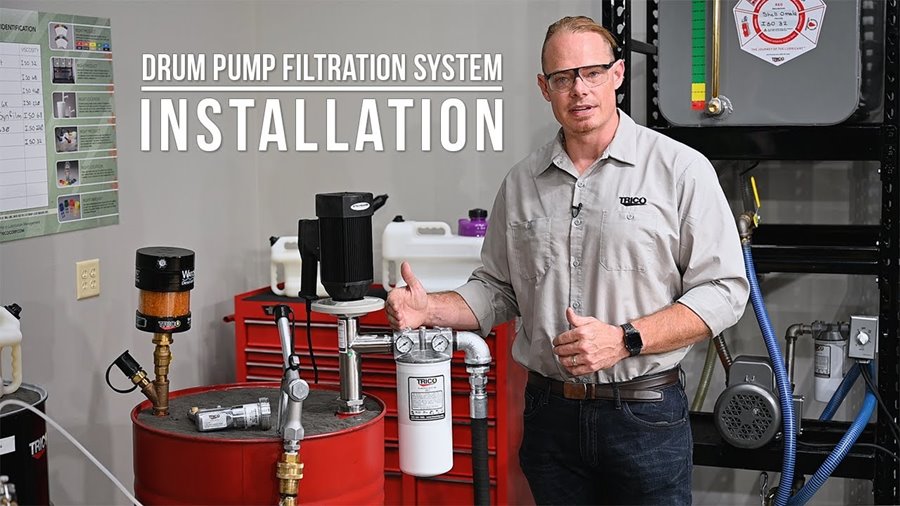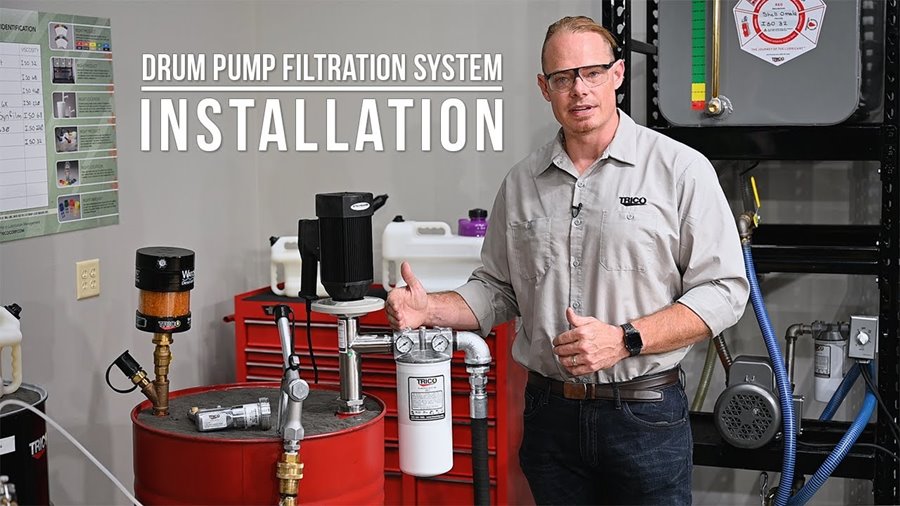 Learn More From Lubricology