Continuous Pumps
These pumps provide lubricant to critical components on a continual basis, rather than on a timed basis.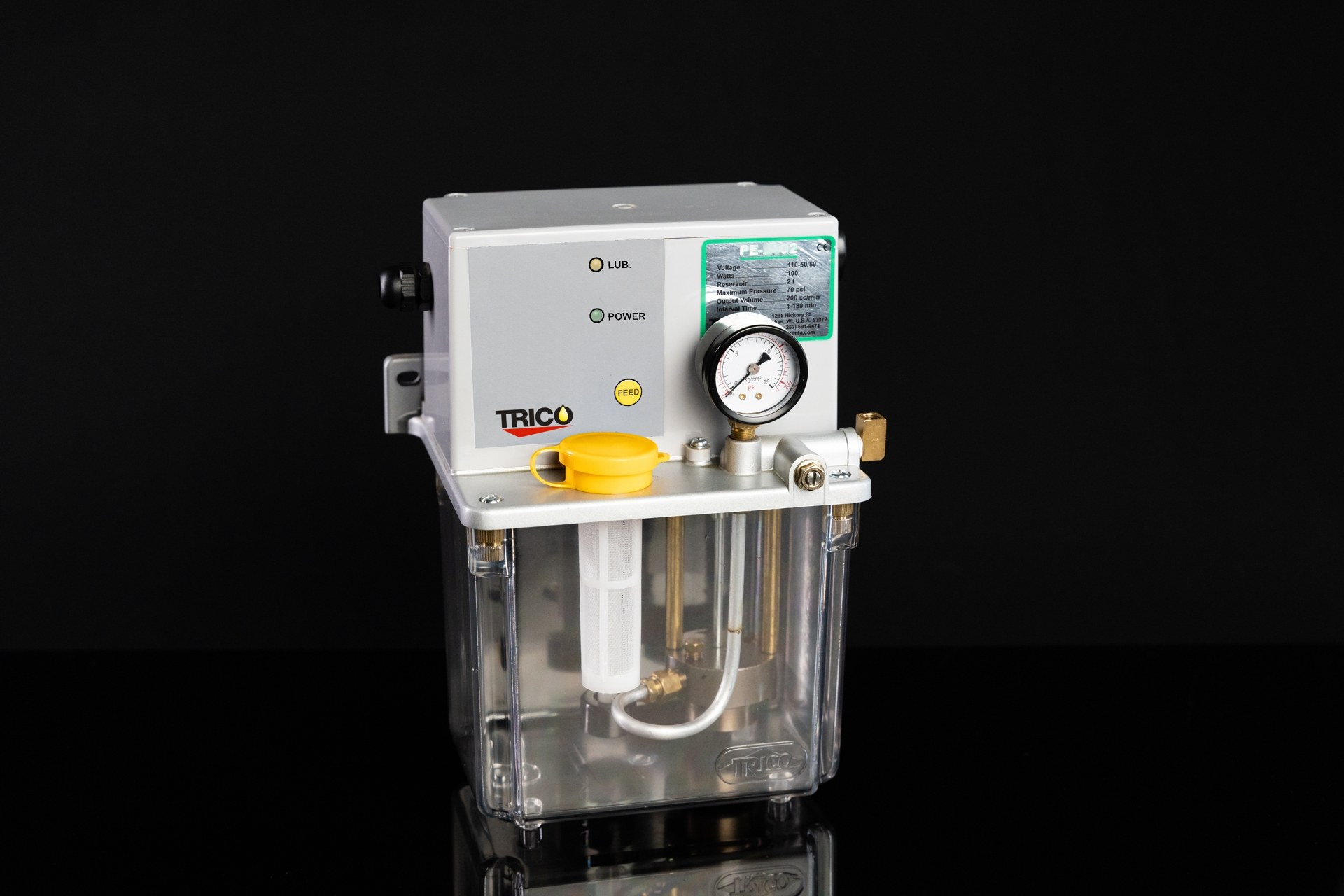 Constant oil volume output
Applications with up to 200 lubrication points
Reservoir capacities up to 20 liters
Total loss or re-circulating system
Why do you need Continuous Pumps?
Take the human element out of lubricating multi-points.
Eliminate Safety Hazards
Enhance safety by eliminating the need to climb on or over machinery for routine lubrication.
Save Time
Reduce labor time by eliminating manual lubrication.
Maintenance Efficiency
Prevent lubricant waste by dispensing precise amounts of lubricant.