PM-10 Series Manual Cyclic Pump
The PM-10 Series Manual Cyclic Pumps are used in applications where a fixed output of lubricant is desired. With the PM-10 Series, the leverage of the pump handle enables the unit to deliver a higher pressure than most models and provide the ability to lubricate points having some back pressure. Common applications include punch presses and milling machines where infrequent but reliable lubrication is required.
Contact Us to Purchase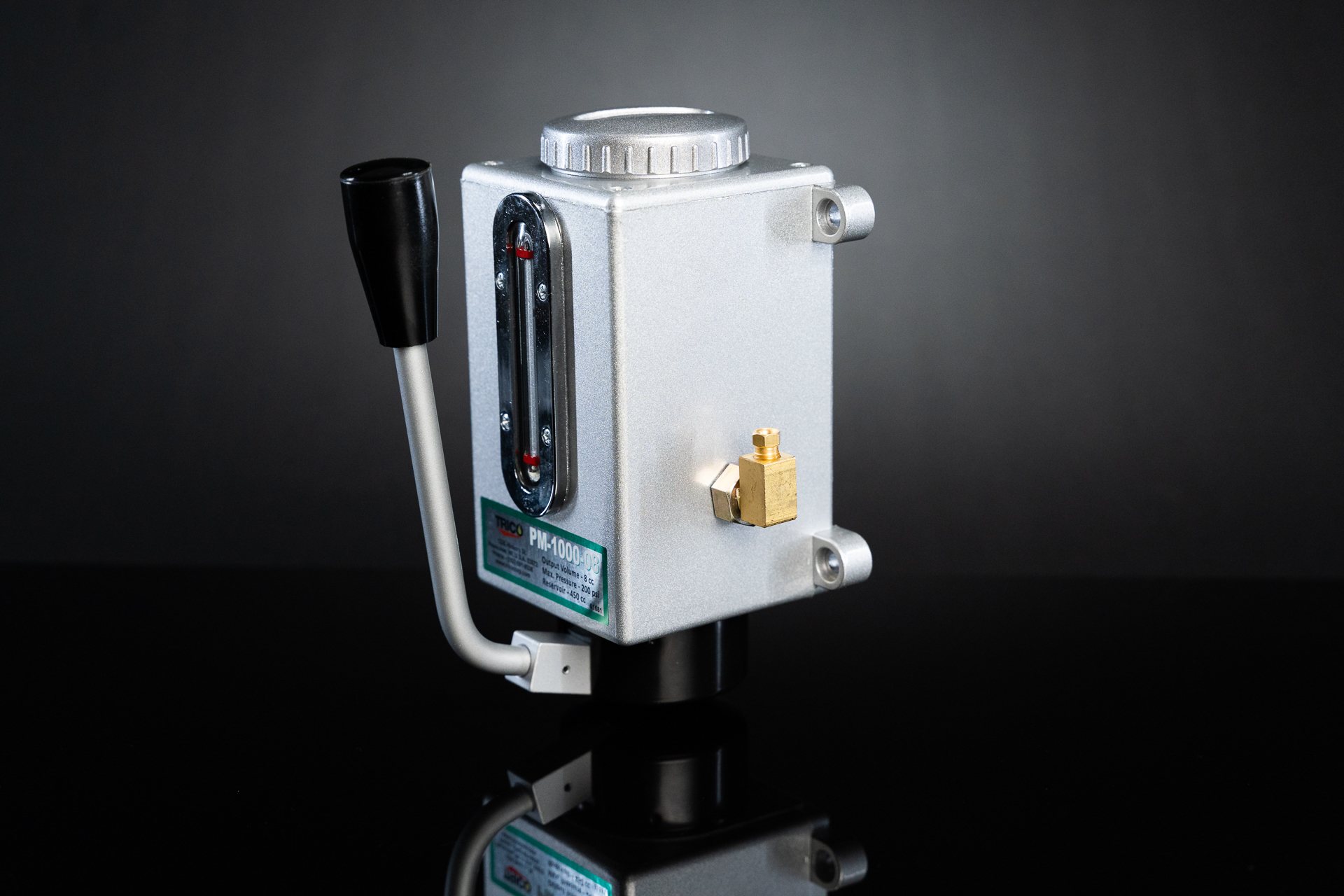 Feature
Oil Level Indication
Sight gauge provides liquid level observation
Durable Construction

Aluminum die cast reservoir provides long life.

Easy Filling

Large fill port for easy adding of lubricant

Oil Filter

Convenient drop-in filter in fill port keeps oil clean

Accessories

This pump is commonly used with meter units in single or multiple point applications. Meter units, fittings, and accessories are available.
Other Specs
| Model | Description | Reservoir Material |
| --- | --- | --- |
| PM-1000-08 | PM-10 Series Manual Cyclic Pump | Aluminum |
Description
PM-10 Series Manual Cyclic Pump
Reservoir Material
Aluminum
Reservoir Material

Cast Aluminum

Pump Type

Manual Piston Pump

Output Connection

5/16-24

Seals

Buna-N

Operating Temperature

32-120ºF
Learn More From Lubricology