Hydraulic Reservoir Breather Kit with Sample Port
Airborne contaminants can quickly disrupt and negate your sample. Trico offers a specially designed Reservoir Breather Kit with Sample Port that features a two-stage breather system that uses a filter to block airborne particles and desiccant to remove harmful, unwanted moisture. The system ensures a permanent closure on all hydraulic reservoirs and that the lubricating fluid remains closed off from airborne contamination throughout the sampling process.
Contact Us to Purchase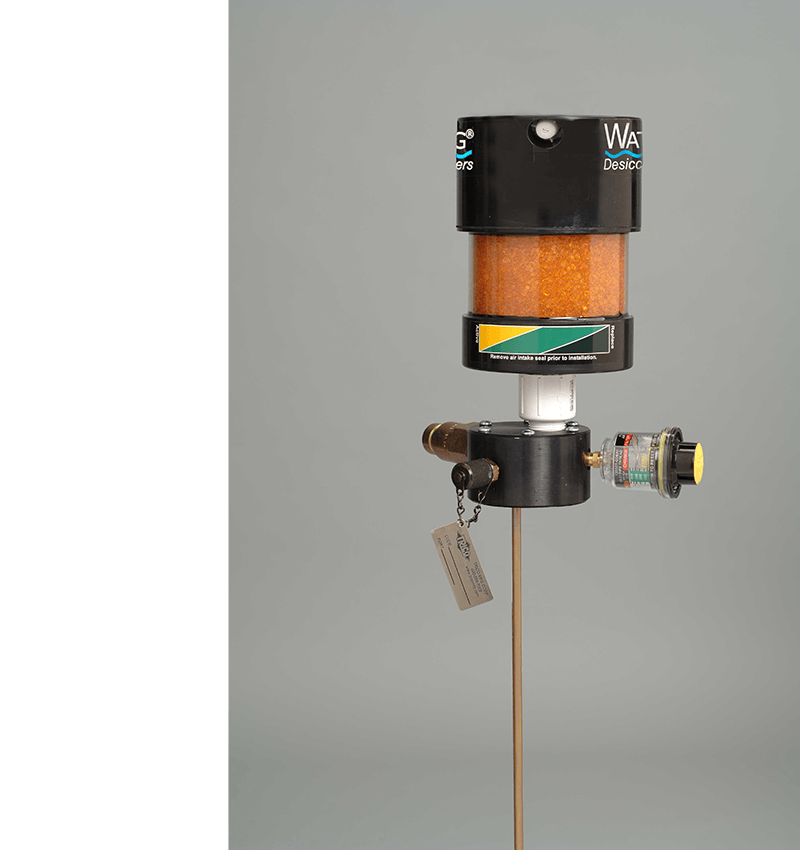 Feature
Contaminant Identification
For static sampling of the oil from the system reservoir, the 6-bolt adapter plate incorporates a sample port connected to a sample tube. The tube conveniently extends to the middle of the fluid level in the system reservoir to allow samples to be taken from the exact location inside the system every time for oil analysis.
Feature
Contaminant Exclusion
A Watchdog Extreme Humidity Desiccant Breather is installed to protect your equipment from atmospheric particulate and moisture ingression as well as remove moisture residing in the internal headspace.
Feature
Contaminant Removal
The application of quick-disconnect couplers allow you to perform in-situ kidney loop filtration to keep your oil free of unwanted contamination.
Filter Replacement Indicator

An optional filter reminder vacuum gauge can be used to indicate when the filter element on the breather has become clogged and needs replacing.

Desiccant Replacement Indicator

Color-coded desiccant changes colors indicating when maximum adsorption is reached and a replacement is needed.

Reservoir Filling

A male quick connect can be plumbed to the 6-bolt adapter plate to fit a down pipe for filling reservoirs with new oil through a filter cart without opening the system to the environment.

Fluid Recirculation

Sold separately—optional suction tube to fit 55-gallon drum that can be used to recirculate fluid (model no – 20-00545)

Additional Option

2″ NPT Male Adapter with 6 Bolt ANSI Threads is available (model no – 16207)
Other Specs
| Model | Description | Quick Connect | Tube Length | Water Capacity (lbs) | Air Flow | Filter Reminder |
| --- | --- | --- | --- | --- | --- | --- |
| 36905 | Hydraulic Reservoir Kit | N/A | 12" | .9 | 20 CFM | No |
| 36906 | Hydraulic Reservoir Kit | 1/2" Male | 12" | .9 | 20 CFM | No |
| 36907 | Hydraulic Reservoir Kit | 1/2" Female | 12" | .9 | 20 CFM | No |
| 36909 | Hydraulic Reservoir Kit | 1/2" Male | 18" | .9 | 20 CFM | No |
| 36910 | Hydraulic Reservoir Kit | 1/2" Female | 18" | .9 | 20 CFM | No |
| 36911 | Hydraulic Reservoir Kit | N/A | 24" | .9 | 20 CFM | No |
| 36912 | Hydraulic Reservoir Kit | 1/2" Male | 24" | .9 | 20 CFM | No |
| 36917 | Hydraulic Reservoir Kit | N/A | 12" | .9 | 20 CFM | Yes |
| 36918 | Hydraulic Reservoir Kit | 1/2" Male | 12" | .9 | 20 CFM | Yes |
| 36919 | Hydraulic Reservoir Kit | 1/2" Female | 12" | .9 | 20 CFM | Yes |
| 36921 | Hydraulic Reservoir Kit | 1/2" Male | 18" | .9 | 20 CFM | Yes |
Description
Hydraulic Reservoir Kit
Description
Hydraulic Reservoir Kit
Description
Hydraulic Reservoir Kit
Quick Connect
1/2" Female
Description
Hydraulic Reservoir Kit
Description
Hydraulic Reservoir Kit
Quick Connect
1/2" Female
Description
Hydraulic Reservoir Kit
Description
Hydraulic Reservoir Kit
Description
Hydraulic Reservoir Kit
Description
Hydraulic Reservoir Kit
Description
Hydraulic Reservoir Kit
Quick Connect
1/2" Female
Description
Hydraulic Reservoir Kit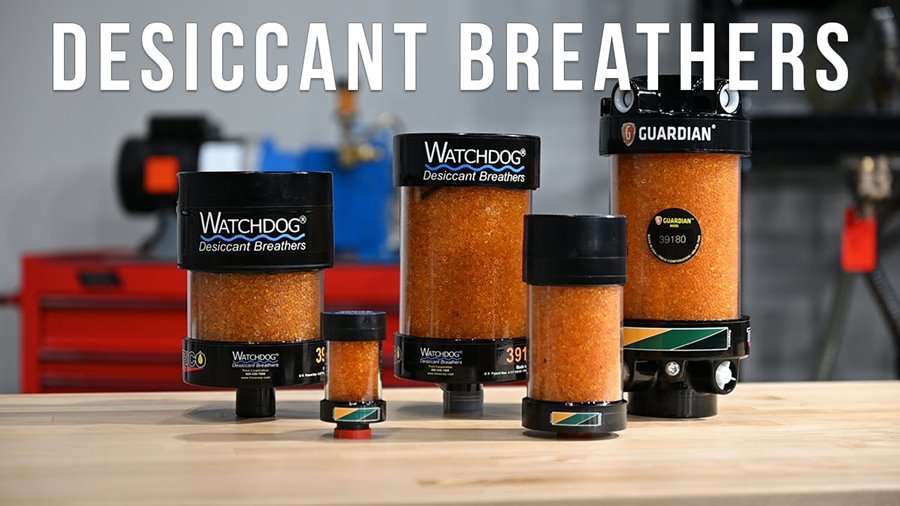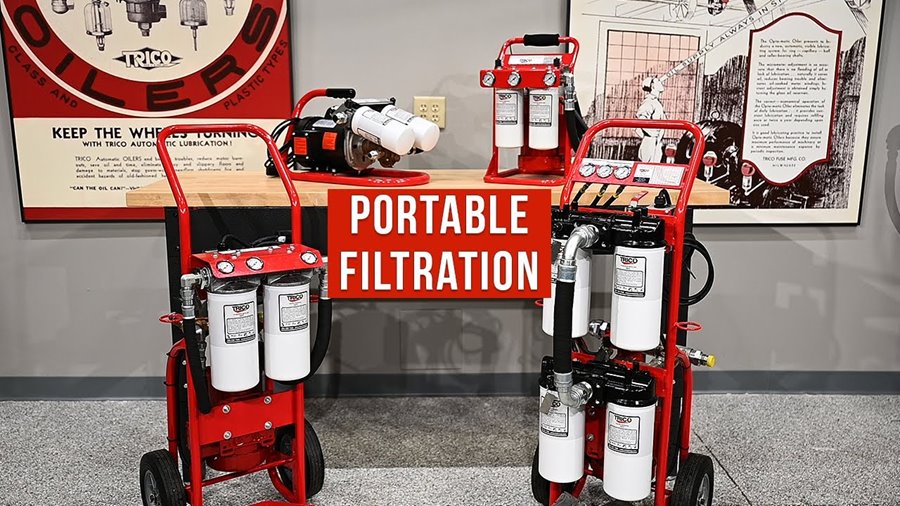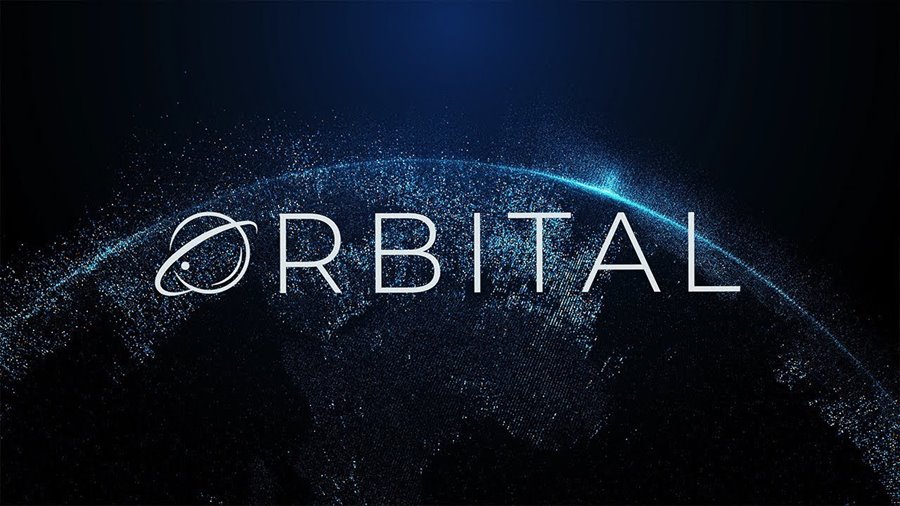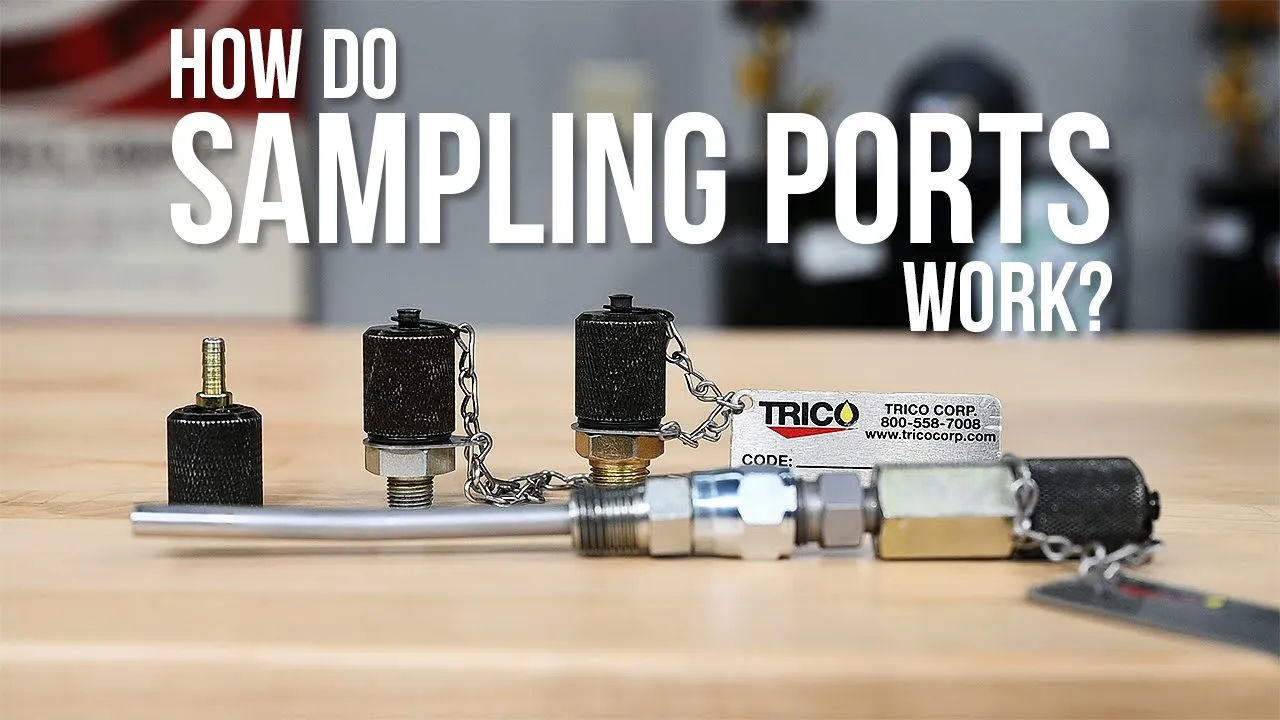 Learn More From Lubricology