MD-7 Micro-Drop Synthetic Lubricant
MD-7 Micro-Drop Synthetic Lubricant is a pure synthetic-based lubricant designed for use in various metalcutting operations. With the use of an MD-1200 dispensing system, more effective machining productivity and saving in fluid costs can be achieved, while waste and disposal problems are reduced.
Contact Us to Purchase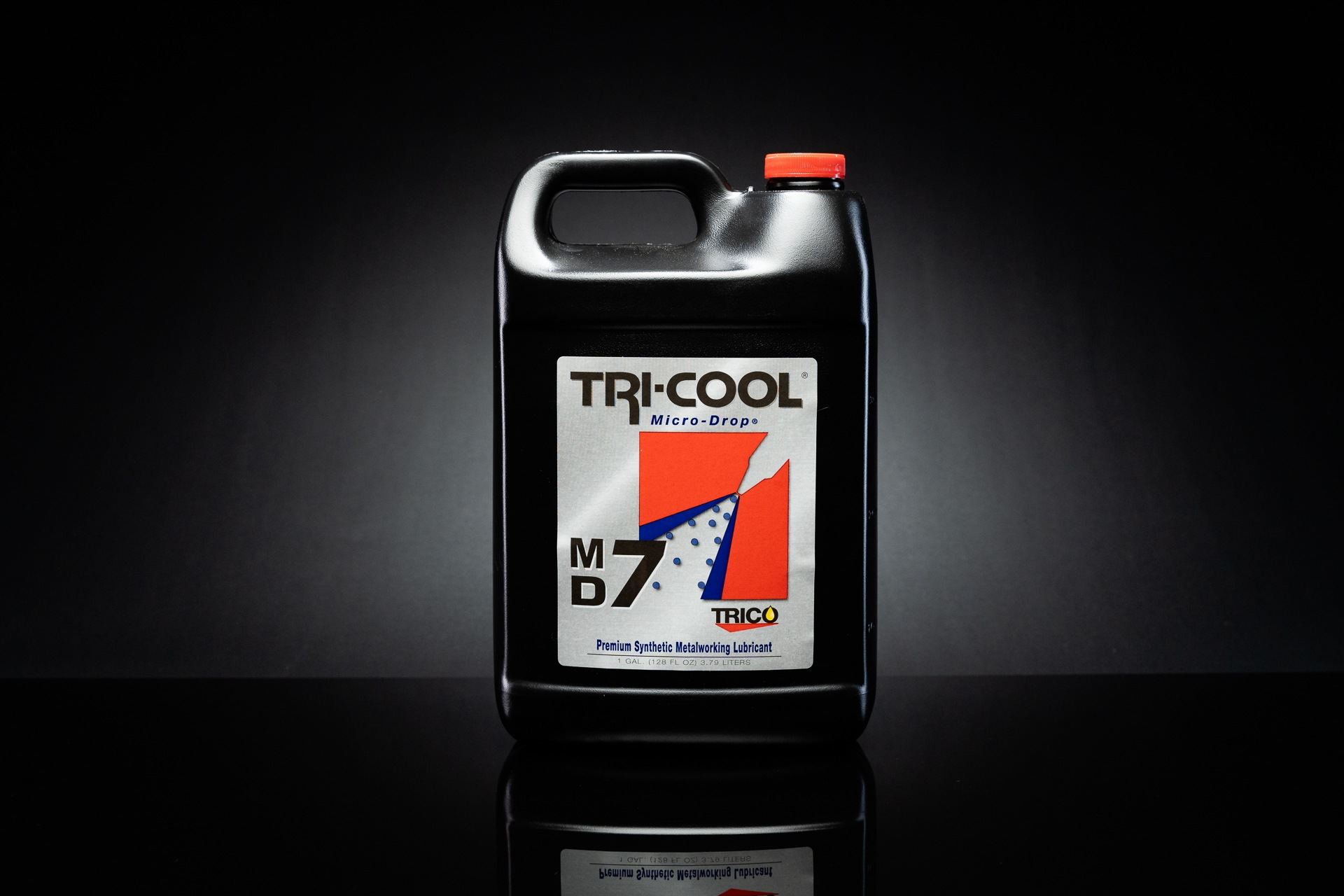 Engineered Formulation

The MD-7 has been formulated to be heat stable, non-toxic, non-flammable, non-corrosive, and will not become rancid.

Performance

The MD-7 formulation was developed specifically for use with the MD-1200 Micro-Drop Dispenser.

Various Volume Choices

The MD-7 Lubricant is available in 1-gallon bottles, 5-gallon pails, and 55-gallon drums.
Other Specs
| Model | Description | Size |
| --- | --- | --- |
| 30659 | MD-7 Lubricant | 1 gallon |
| 30662 | MD-7 Lubricant | 5 gallon pail |
| 30663 | MD-7 Lubricant | 55 gallon drum |
Description
MD-7 Lubricant
Description
MD-7 Lubricant
Description
MD-7 Lubricant
Water Solubility

Insoluble

Viscosity

170 SUS

Flashpoint

482ºF