KL Oilers
Trico's KL Plastic Gravity Feed Oilers work in a wide range of industrial lubricating applications.
Contact Us to Purchase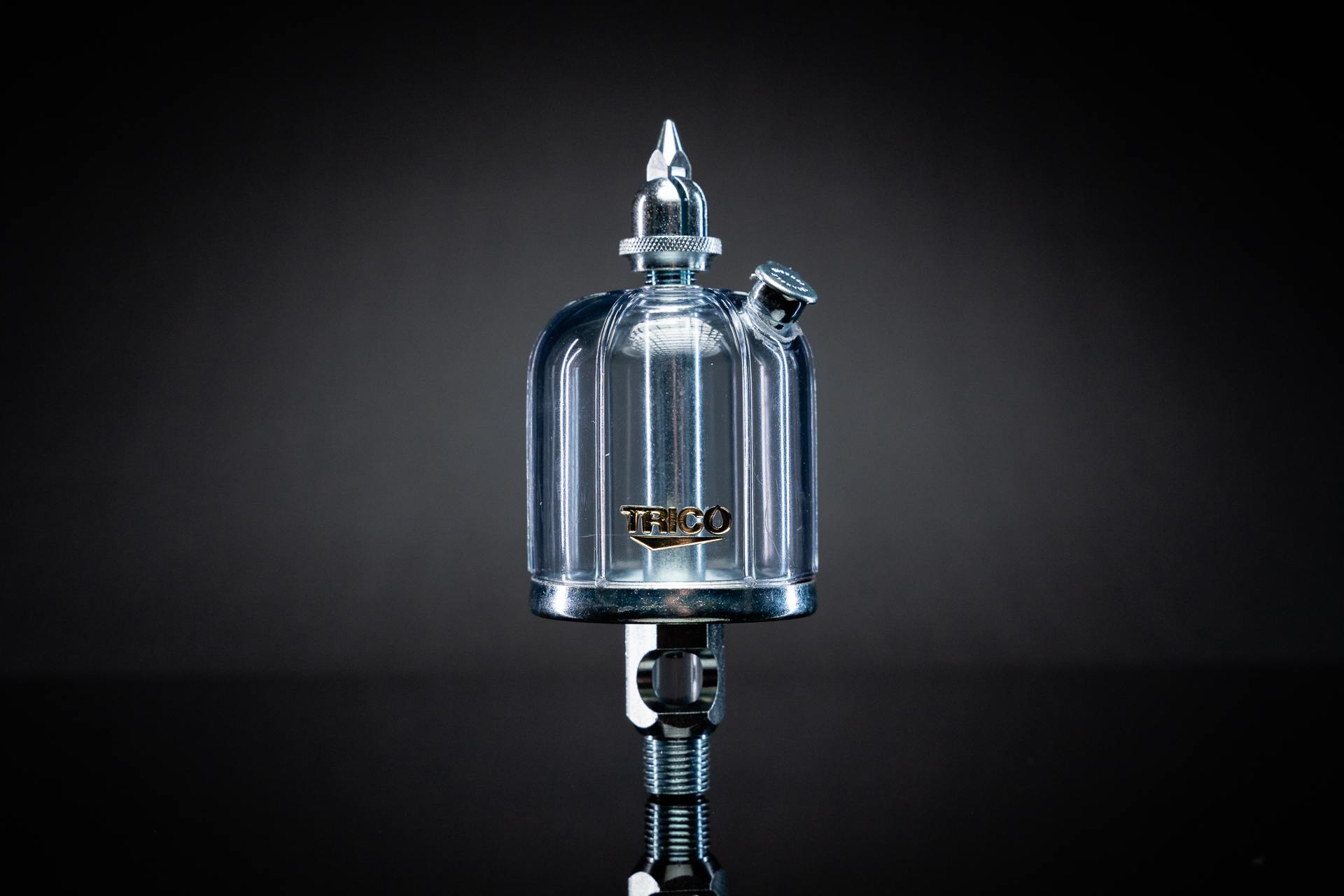 Feature
3-Position Toggle Switch
A 3-position toggle switch provides easy on-off control and a flushing option to avoid dry start-ups. The knurled adjustment knob allows for easy fine tuning of drip rates. The switch is then threaded down to lock the adjustment knob in place for consistency.
Feature
Drip Rate View
A vented sight chamber ensures proper operation when used with tight or high-speed bearings.
Dependable Design

Copper brazing of all steel connections provides long life and leak proof design.

Durable

Zinc plating resists corrosion.

Impact Resistance Reservoir

Plastic reservoirs have reinforced ribs for long life and impact resistance. They are also ideal and often required for many food/beverage industry applications.
Other Specs
| Model | Description | Capacity | Connection (NPT) | Dim A (in) | Dim B (in) |
| --- | --- | --- | --- | --- | --- |
| 30322 | KL Oiler | 2 oz | 1/8 NPT | 1-15/16 | 3-1/16 |
| 30323 | KL Oiler | 2 oz | 1/4 NPT | 1-15/16 | 3-1/16 |
| 30324 | KL Oiler | 4 oz | 1/8 NPT | 2-5/16 | 3-7/8 |
| 30325 | KL Oiler | 4 oz | 1/4 NPT | 2-5/16 | 3-7/8 |
| 30326 | KL Oiler | 4 oz | 3/8 NPT | 2-5/16 | 3-7/8 |
| 30327 | KL Oiler | 8 oz | 1/8 NPT | 2-5/8 | 4-15/16 |
| 30328 | KL Oiler | 8 oz | 1/4 NPT | 2-5/8 | 4-15/16 |
| 30329 | KL Oiler | 8 oz | 3/8 NPT | 2-5/8 | 4-15/16 |
Max. Operating Temp.

165ºF Continuous

Reservoir

Butyrate Plastic

Oil Sight

Acrylic Plastic

Gaskets

Buna-N

Materials

Steel and Brass

Finish

Bright Zinc Plated

Needle Valve

Steel