EZI-action Drum Pumps
EZI-action Drum Pumps provide an easy method of dispensing a wide range of liquids from 5-gallon containers to 55-gallon drums, including strong acids, alkalis, mild solvents, and lubricants.

Note: Not to be used with highly flammable liquids, strong solvents or gasoline.
Contact Us to Purchase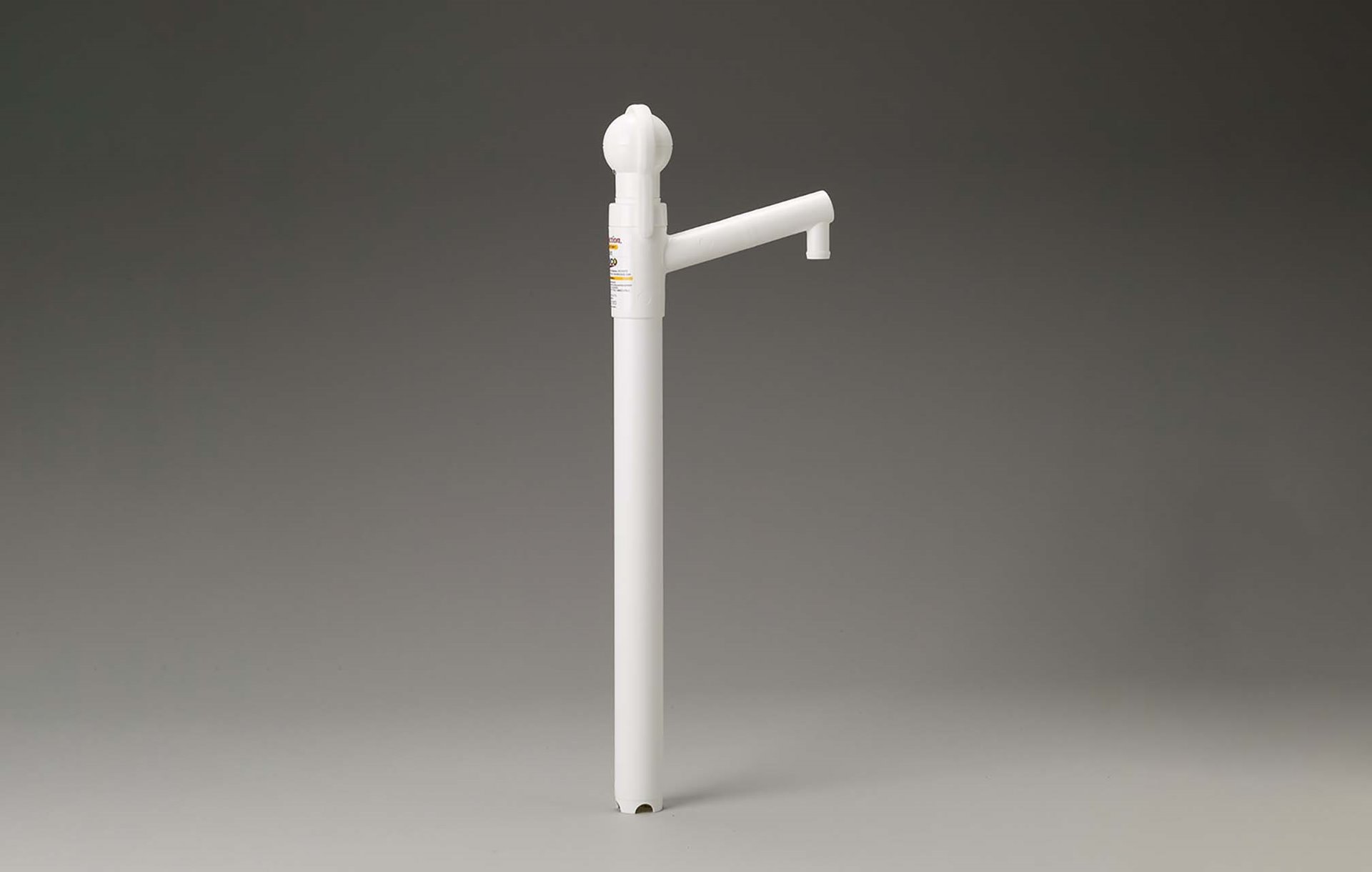 Feature
Optional Color-Coded Safety Straps
All EZI-action Drum Pumps feature a white safety strap, which locks the pump handle in the closed position to prevent accidental discharge of liquids when not in use. Optional color-coding safety straps (sold separately) are also available. When used in conjunction with fluid transfer containers, such as Spectrum Oil Containers, drum pumps help minimize the risk of fluid cross-contamination and ensure the right lubricant is added to the right piece of equipment.
Feature
Three Sizes Available
EZI-action Drum Pumps are available in three different sizes to fit 5-gallon pails, 15- and 30-gallon containers, and 55-gallon drums.
Ease of Use

Each EZI-action Drum Pump is supplied with the appropriate adapters for quick and easy installation.

No Fluid Waste

Sits on the base of the container to eliminate waste

Continuous Fluid Flow

Pumps fluid on both the "up" and "down" strokes

Versatile

Patented zero-friction design provides effortless flow of viscous fluids up to 8,800 cps

No Wearing Parts

Contains only two moving parts

Durable Construction

The pumps are ruggedly constructed with polypropylene and polyethylene to perform in hostile conditions.
Other Specs
| Model | Description | For Use With |
| --- | --- | --- |
| 36980 | Ezi-action Drum Pump | 15-55 Gallon Containers |
| 36981 | Ezi-action Drum Pump | 15-30 Gallon Containers |
| 36982 | Ezi-action Drum Pump | 5-6 Gallon Containers |
Description
Ezi-action Drum Pump
For Use With
15-55 Gallon Containers
Description
Ezi-action Drum Pump
For Use With
15-30 Gallon Containers
Description
Ezi-action Drum Pump
For Use With
5-6 Gallon Containers
Material

Polypropylene and Polyethylene

Maximum Viscosity

8,000 cps

Maximum Flow

5-6 Gallon Drum Pump - 6 oz per stroke
15-30 Gallon Drum Pump - 15 oz per stroke
15-55 Gallon Drum Pump - 15 oz per stroke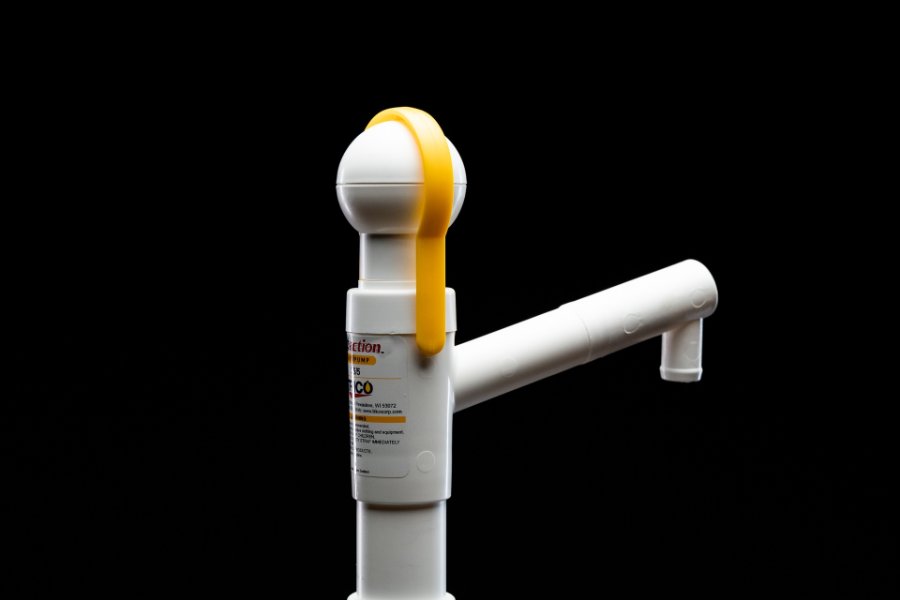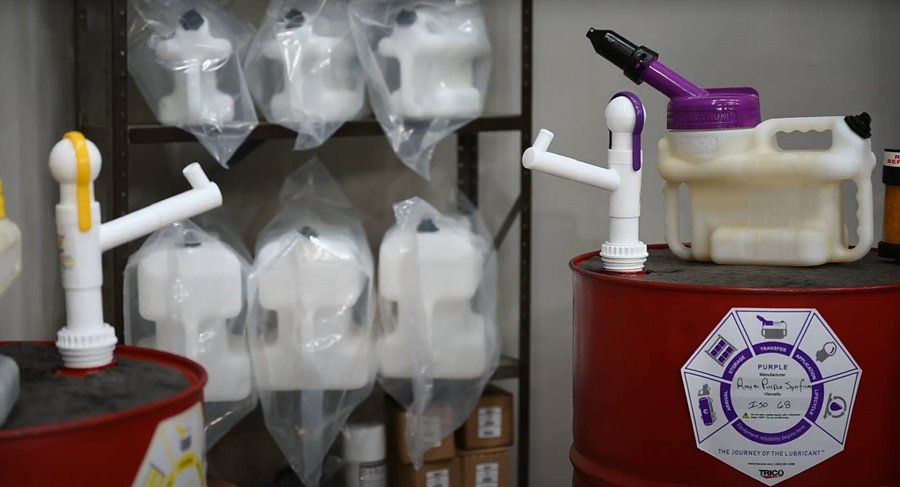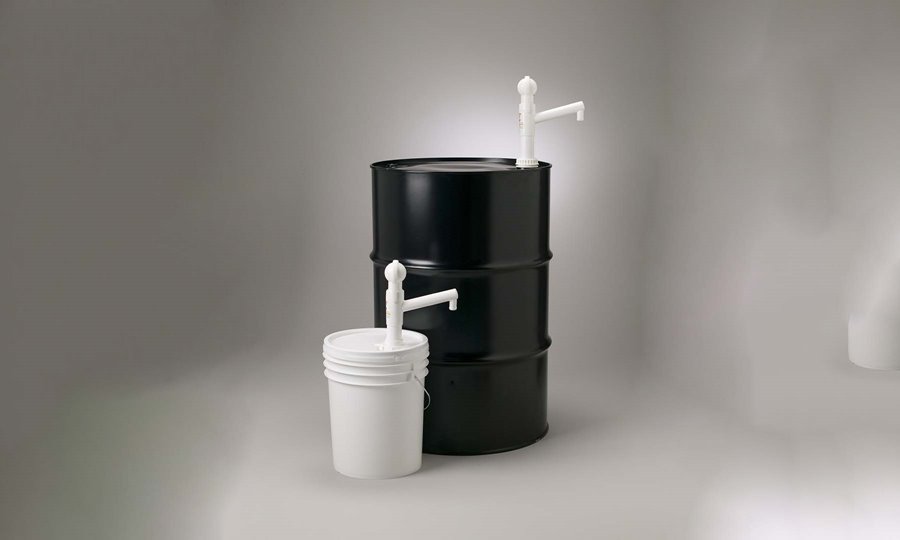 Learn More From Lubricology