Applicators and Brackets
Gravity feed oiler applicator brushes and brackets are key accessories to your lubrication system, providing an easy way to mount applicator brushes in remote mounting applications.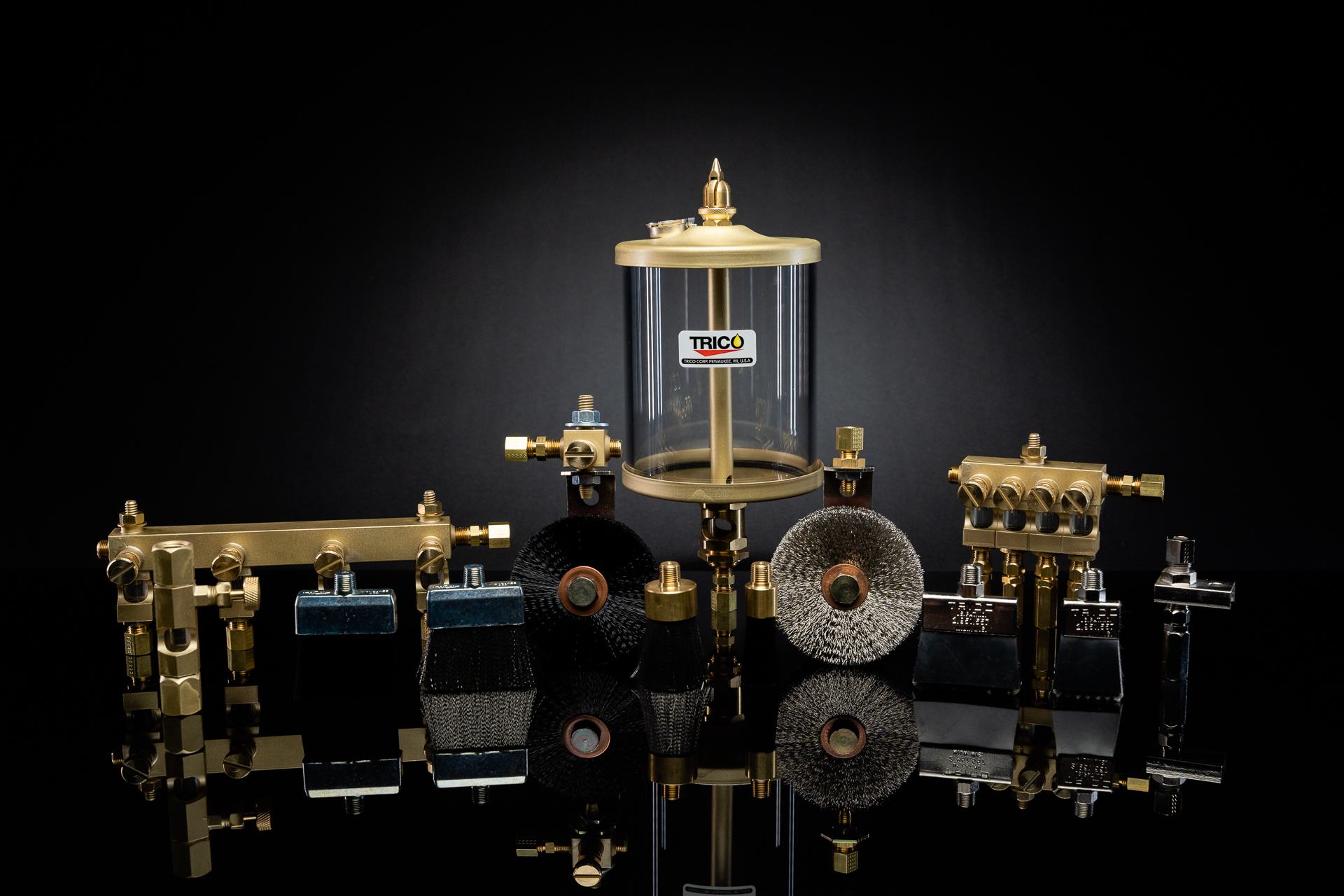 Applicator brushes available in variety of materials
Rotary, round, and rectangular designs are standard
Solid brass and steel construction
Why do you need Applicators and Brackets?
Applicators and brackets provide the means to lubricate the right amount, in the right spot, with the right applicator.
Service Life
Proper lubrication is essential to obtain the maximum service life from a chain drive or conveyor.
Contamination Removal
Stainless Steel Applicator brushes also help to clean and clear chains of contamination build-up.