Spectrum Sample Kits
Ensure you are receiving the correct lubricant in the correct amount at the correct location with the Spectrum Sample Kit. The Spectrum Sample Kit comes with 4 color samples, including red, yellow, blue, and green. This allows you to dedicate a specific color to a specific lubricant. The Spectrum Sample Kit contains a total of 100 pieces. Each kit includes: Spectrum Identification Tags, Spectrum Grease Collar Bands, and Spectrum Grease Fitting Washers and Caps.
Contact Us to Purchase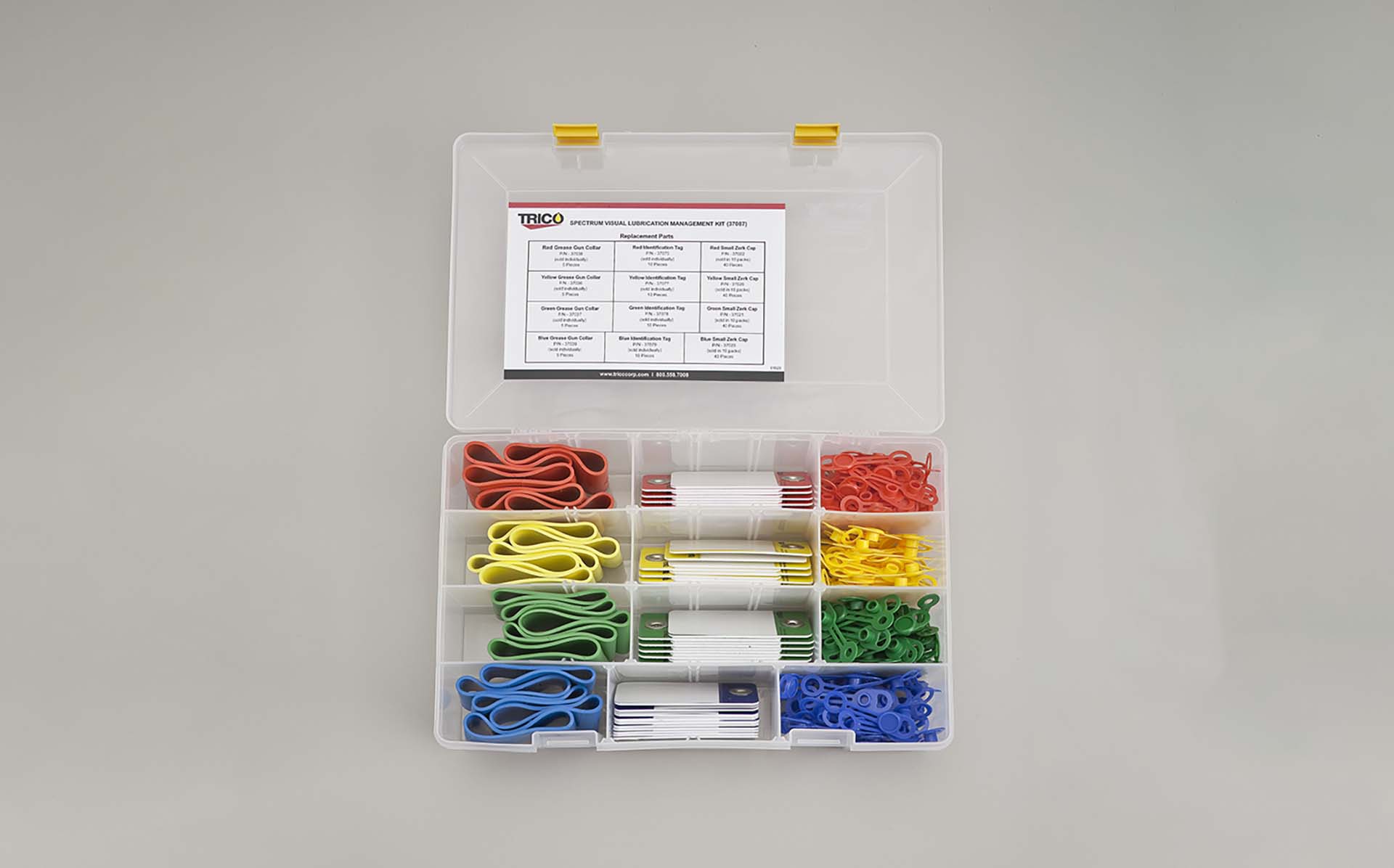 Feature
Spectrum Visual Lubrication Management
This sample kit of the Spectrum Visual Lubrication Management System that uses color-coding to ensure the correct lubricant is used in the right piece of equipment and in the proper location. Colored identifiers are assigned to designated lubricants which allows for a tagging system to be deployed throughout the Journey of the Lubricant. From the point of storage to the point of application, the operator will know which designated lubricant is to go to each specific lubrication point.
Other Specs
| Model | Description | Grease Fitting Size | Kit Type |
| --- | --- | --- | --- |
| 37087 | Spectrum Kit | 1/4-28 | Grease Caps, Collars, Tags |
| 37088 | Spectrum Kit | 1/8 NPT | Grease Caps, Collars, Tags |
| 37089 | Spectrum Kit | 1/4-28 | Grease Washers, Collars, Tags |
| 37090 | Spectrum Kit | 1/8 NPT | Grease Washers, Collars, Tags |
Grease Fitting Size
1/4-28
Kit Type
Grease Caps, Collars, Tags
Grease Fitting Size
1/8 NPT
Kit Type
Grease Caps, Collars, Tags
Grease Fitting Size
1/4-28
Kit Type
Grease Washers, Collars, Tags
Grease Fitting Size
1/8 NPT
Kit Type
Grease Washers, Collars, Tags
40 Identification Tags

10 of each color (red, yellow, blue, and green)

20 Grease Collar Bands

5 of each color (red, yellow, blue, and green)

40 Grease Fitting Washers or Grease Fitting Caps

10 of each color (red, yellow, blue, and green)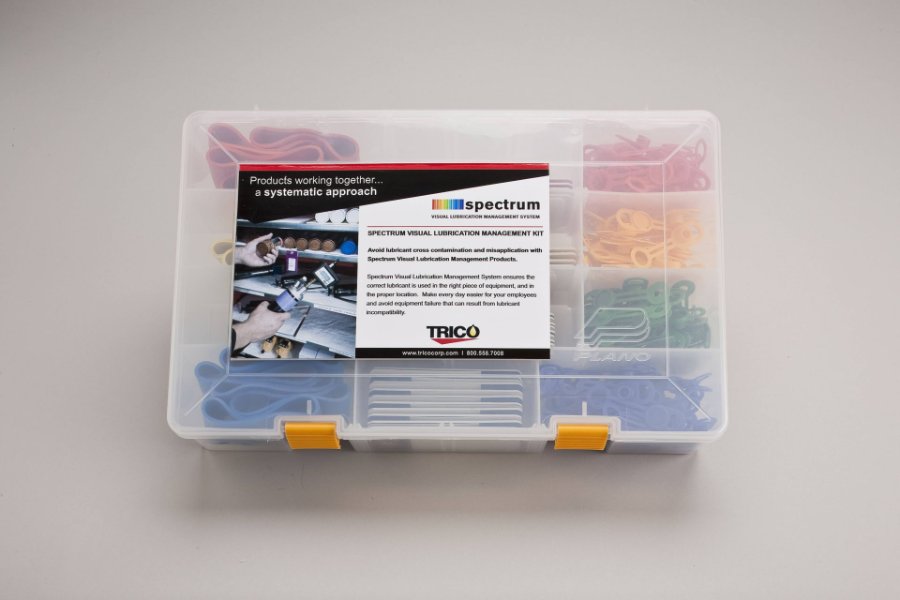 Learn More From Lubricology