Spectrum Identification Tags
Avoid lubricant cross-contamination and misapplication with Spectrum Identification Tags. The tags provide a simple and fast solution for identifying lubricants throughout the Journey of Lubricant—from arrival to point of use. These durable and color-coded tags can be used to mark just about anything in your workspace, such as storage containers and drums, transport containers, hand pumps, filter carts, transfer carts, dispensing equipment and tools, machinery, lubrication points, and much more.
Contact Us to Purchase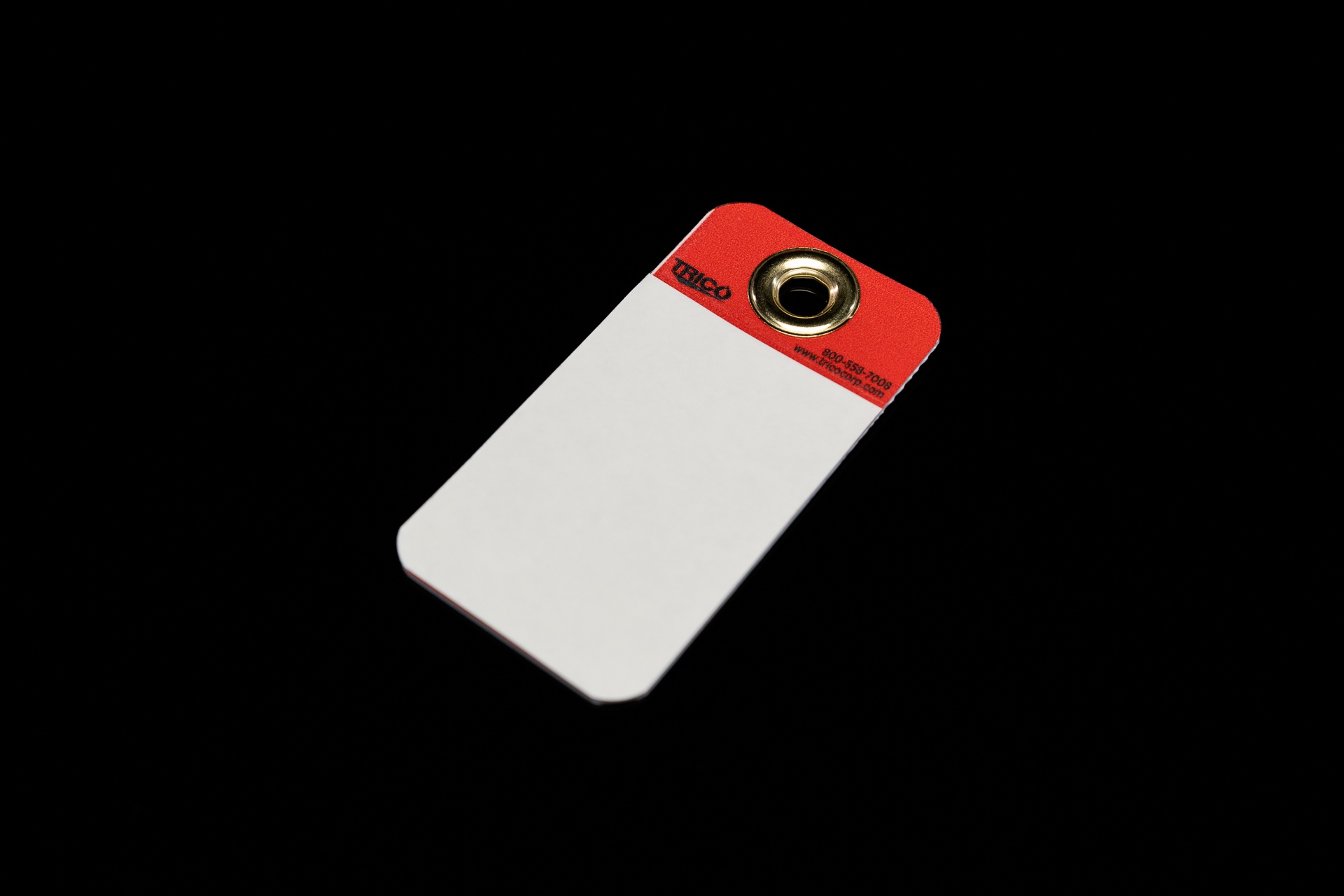 Feature
Variety
Available in 10 colors: red, orange, yellow, green, blue, purple, dark green, tan, gray, and black
Feature
Laminated Surface
Spectrum Tags are made of durable 1/16″ UV-inhibited plastic with a tough, clear laminate that withstands acids, caustics, oils, and abrasions. Simply use a felt tip marker, crayon, or Spectrum Custom Label to mark the tag with your information. Then, seal the information beneath the laminate sheet to keep it clean and legible.
Feature
Spectrum Visual Lubrication Management
These ID tags are part of the Spectrum Visual Lubrication Management System that uses color-coding to ensure the correct lubricant is used in the right piece of equipment and in the proper location. Colored identifiers are assigned to designated lubricants, which allows for a tagging system to be deployed throughout the Journey of the Lubricant. From the point of storage to the point of application, the operator will know which designated lubricant goes with each specific lubrication point.
Durable

Spectrum Tags are weather and chemical resistant to withstand the most demanding indoor and outdoor use.
Other Specs
| Model | Description | Color |
| --- | --- | --- |
| 37075 | Spectrum Tag | Red |
| 37076 | Spectrum Tag | Orange |
| 37077 | Spectrum Tag | Yellow |
| 37078 | Spectrum Tag | Green |
| 37079 | Spectrum Tag | Blue |
| 37080 | Spectrum Tag | Purple |
| 37081 | Spectrum Tag | Dark Green |
| 37082 | Spectrum Tag | Tan |
| 37083 | Spectrum Tag | Gray |
| 37084 | Spectrum Tag | Black |
Tag Size

2"W x 4"H

Tag Material

1/16" UV inhibited plastic laminate

Grommet Size

5/16" Diameter

Colors

Available in 10 colors
Learn More From Lubricology