Filter Media - Hand-Held System
Filter media elements remove moisture and damaging particles from lubricants. When used with High-Viscosity Hand-Held and Low-Viscosity Hand-Held, they can help extend the life of the equipment and reduce maintenance costs.
Contact Us to Purchase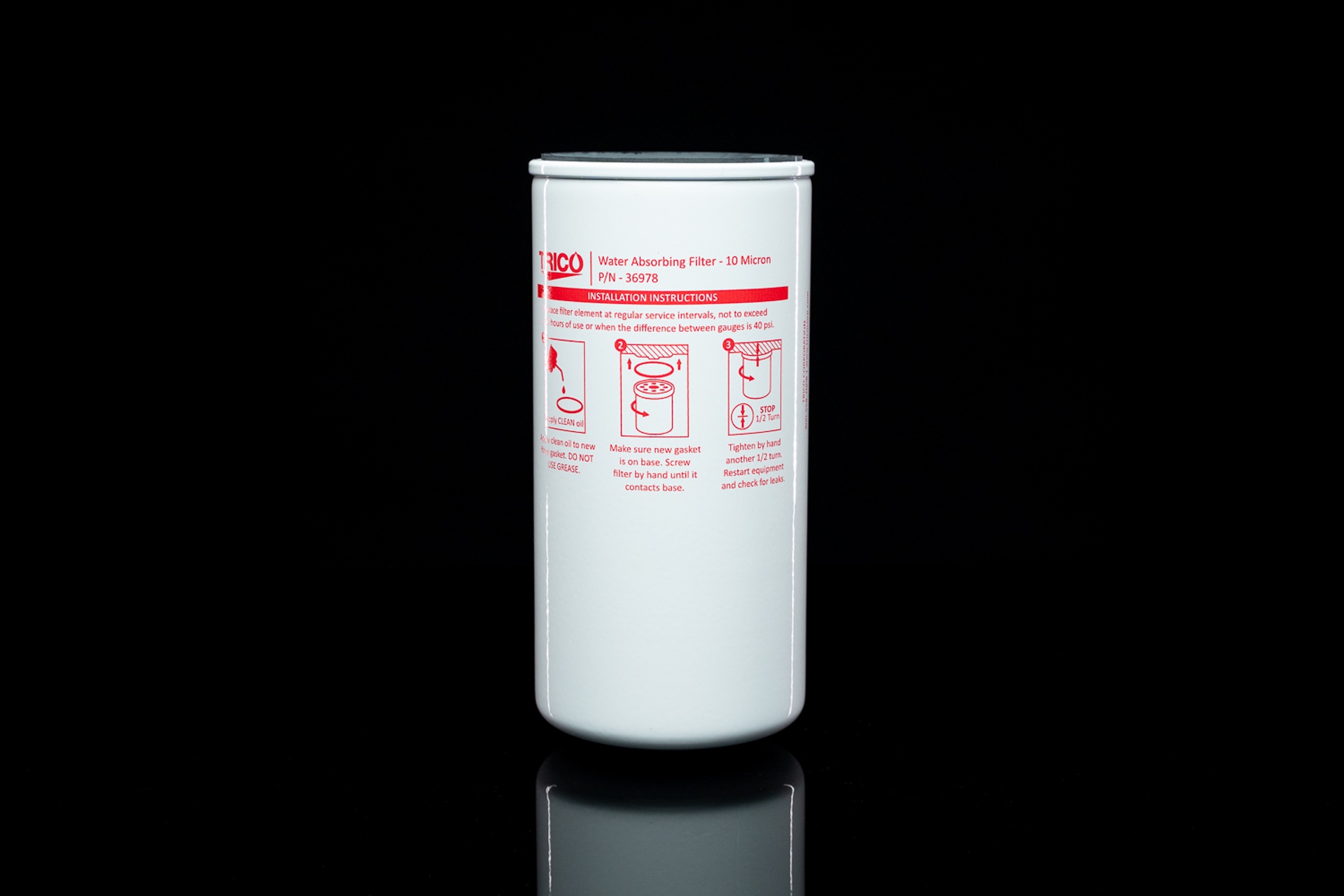 Variety

Available in 3 and 10 microns

Filter Media

Particulate filter media elements are composed of synthetic micro-glass for high performance filtration.
Other Specs
| Model | Description | Filter Type | Micron Rating | Beta Ratio | Dirt Holding Capacity | Water Holding Capacity |
| --- | --- | --- | --- | --- | --- | --- |
| 36976 | Synthetic Micro-Glass Filter Media | Particulate | 3 | Beta 3 ≥ 200 Absolute | 41 Grams | N/A |
| 36977 | Synthetic Micro-Glass Filter Media | Particulate | 10 | Beta 10 ≥ 200 Absolute | 48 Grams | N/A |
| 36978 | Water Filter Media | Water | 10 | 10 Micron Nominal | N/A | 8 oz |
Description
Synthetic Micro-Glass Filter Media
Beta Ratio
Beta 3 ≥ 200 Absolute
Dirt Holding Capacity
41 Grams
Water Holding Capacity
N/A
Description
Synthetic Micro-Glass Filter Media
Beta Ratio
Beta 10 ≥ 200 Absolute
Dirt Holding Capacity
48 Grams
Water Holding Capacity
N/A
Description
Water Filter Media
Beta Ratio
10 Micron Nominal
Dirt Holding Capacity
N/A
Water Holding Capacity
8 oz